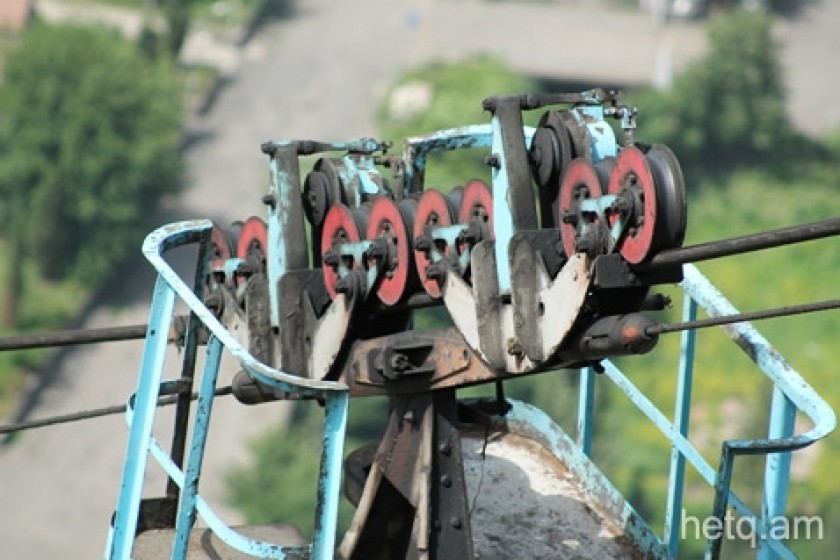 Inconvenienced Commuters: Lightning Strike Puts Alaverdi Cable Car Out of Commission
Emma Petrosyan
The Alaverdi cable car in Armenia was put out of commission on May 26 when lightning struck the motor assembly and the power generator.
Employees say that this is the first time in the cable car's 37 years of operation that it has been shut down due to a lightning strike.
The workers have been sent home on leave for the foreseeable future.
Luckily, the cable car was parked when the storm struck.
Bagrat Tzatinyan, who operates the cable car, told Hetq that he received instructions to close the cars and wait for further instructions.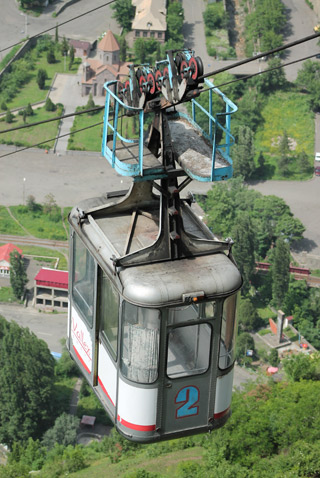 Tzatinyan and his colleagues replaced the burned out motor with as spare. They were provided with a new generator by the Armenian Copper Programme; a local mining company. The generator has been sent to Yerevan to see if it is compatible with the system. If so, it will be installed. Otherwise, a new one will have to be located, and that will not be easy.
Cable car director and senior mechanic Avet Tamazyan says that while the cable car system is electrically grounded for such eventualities, the May 26 lightning strike was particularly powerful.
Regular users of the cable car have been forced to get about by ground transport, putting a further strain on local buses.
Most cable car commuters are shift workers at the local copper-molybdenum plant and the cable car was originally built to get workers from one part of town to the other quickly and efficiently.
Tamazyan says that in the early days people would have to wait 45 minutes to get a seat on the cable car due to the long lines of 900 riders daily. Nowadays, he says that the cable car is used by 450-500 riders daily.
These commuters will have to seek other means of getting to and from work until the Alaverdi cable car, the only one in Armenia used as a means of daily transport and not just merely as a tourist attraction, is put back on line.
If you found a typo you can notify us by selecting the text area and pressing CTRL+Enter