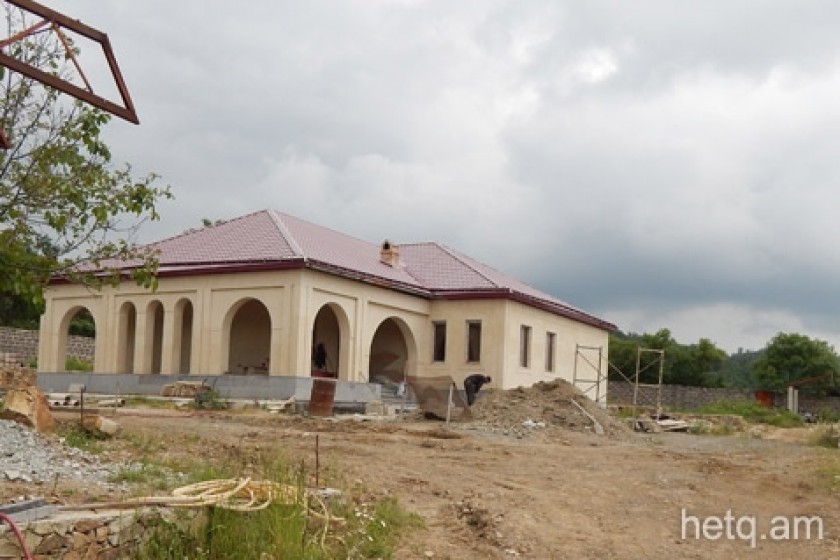 What is He Hiding? Police Colonel Didn't Want Hetq to Publish Piece on His Elaborate House
Head of the Tumanyan Division of the Lori Regional Police of the Republic of Armenia, Colonel Artur Harutyunyan, through his acquaintances, on June 12 asked Hetq not to publish an article about his building a house — without consulting him first.
Harutyunyan began construction on a summer house in the town of Shamlugh in Lori Province. In 2010, the Shamlugh Town Council allocated the 2,000 square meters of land on which he's building his elaborate house to Davit Aghababyan.
"Artur Harutyunyan purchased the 2,000 square meters of land with the unfinished building from Davit Aghababyan in 2013," explained Shamlugh town mayor Lendrush Bezhanyan.
Harutyunyan asked Hetq not to publish the story about half an hour after Hetq staff took photographs of the house last week.
Some wonder how the police colonel is able to afford an elaborate home on a modest salary, while others speculate that perhaps crimes are not being solved in Alaverdi because Harutyunyan is too busy building his summer home.