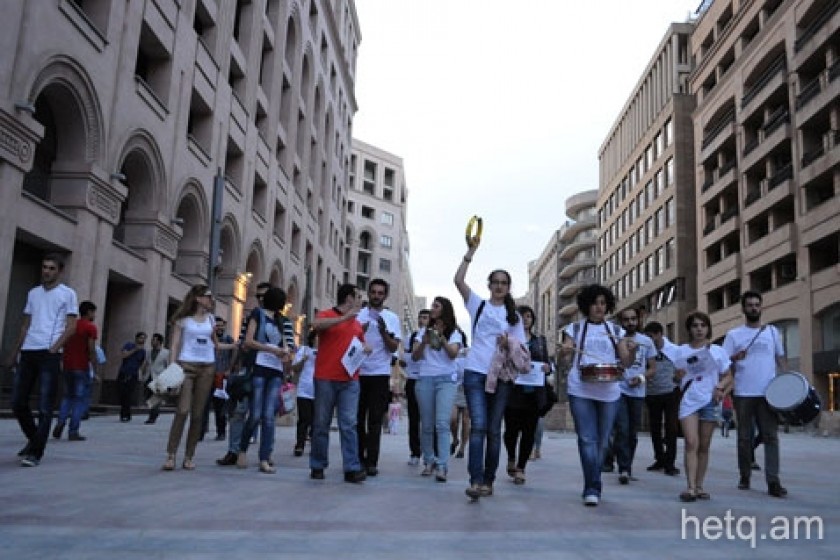 March to Save Historic Afrikyan Building in Central Yerevan
The "SOS Afrikyan Club Building" civic initiative calls upon members of the public to unite to save this architectural monument of national significance from irreversible destruction. Members of the initiative believe that the Afrikyan building is and should remain in the public domain.
In order to make their voices heard, members of the initiative organized a march through the streets of downtown Yerevan yesterday.
A march is also planned for 7:30 pm today along the following route: Afrikyan building (11 Teryan St.) – Mashtots Ave. – Liberty Square – Sayat-Nova Ave. – Abovyan St. – Republic Square – Amiryan St. – Mashtots Ave. – Pushkin St. – Afrikyan building.
The Afrikyan house, constructed at the end of the 19th century and belonging to the merchant Armen Afrikyan, served as a center where political figures, entrepreneurs, artists, and other prominent members of the city would meet. The Afrikyans were also Yerevan City Council members.
The building, recognized as having eminent public interest, was purchased by Millennium Construction, which intends to dismantle it, reconstructing the façade in another part of the city, and build a hotel in its place.