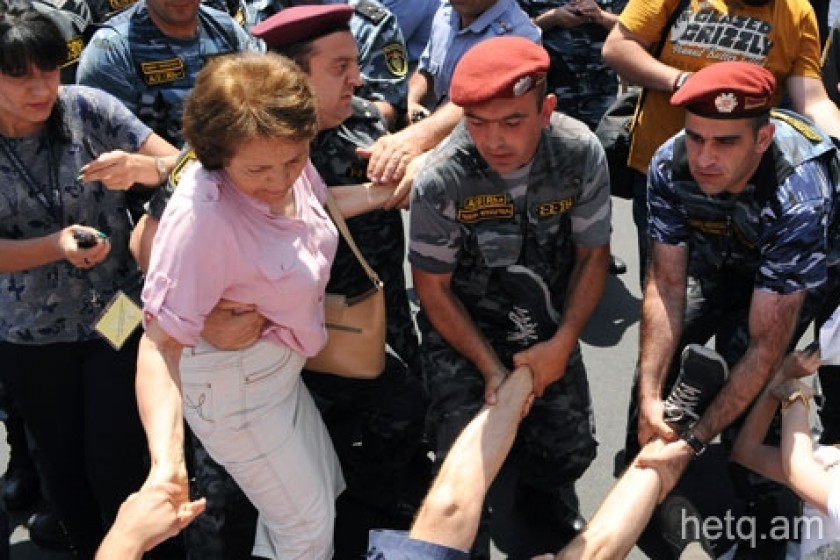 Yerevan Police Break-Up Electricity Rate Hike Protest
Police forcibly removed demonstrators who had sat down in the middle of Saryan Street in Yerevan today to protest a rise in electricity rates.
The focus of the demonstrators'' ire was the Public Services Regulatory Commission located nearby. The commission is to decide today whether or not to allow another rate hike.
Many of the protestors were detained. Others are still milling about at the scene.