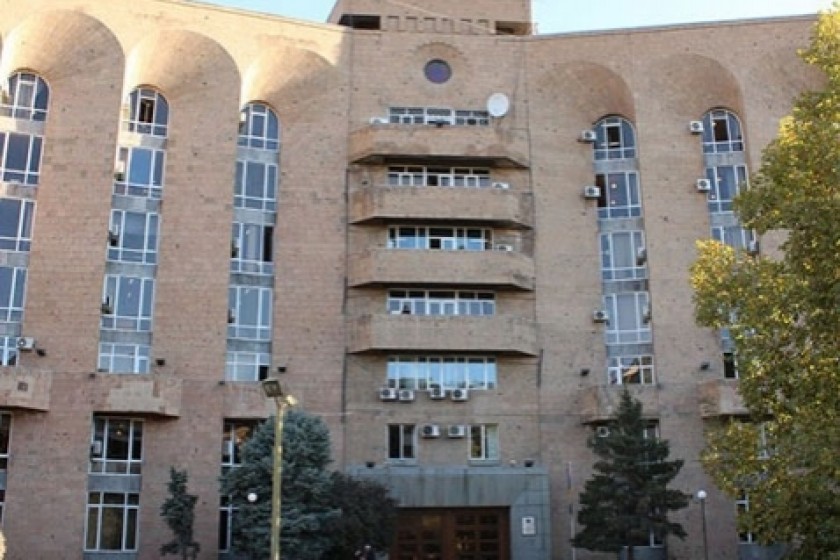 Nature Protection Ministry Makes Reconciliation Proposal to Hetq in Court
Ministry of Nature Protection of the Republic of Armenia (RA) representative, head of the Judicial Department Levon Gevorgyan at the RA Administrative Court today suggested signing a reconciliation agreement with Investigative Journalists' NGO and committed to provide the information Hetq requested.
Recall, the Investigative Journalists NGO (the organization responsible for Hetq.am)
took the Ministry of Nature Protection to court
in a freedom of information suit, after it refused to hand over documents pertaining to the trafficking of endangered animal species to Armenia. Hetq asked the ministry for copies of export, sale or transport permits of rare animals as regulated by the CITES for the period 2010–2013, for its investigative series titled "
Dangerous Monkey Business: Armenia's Links to the Illegal Trafficking of Endangered Species.
" The ministry refused, arguing that the documents contained 'secret material,' merely providing a list of the animals imported to and exported from Armenia.
At the preliminary hearing today, the ministry representative said that "the ministry's lower echelons," the Legal Department and the Bioresources Management Agency, came to the conclusion that the requested information should be provided to the Investigative Journalists NGO, but time is required to brief Minister of Nature Protection Aramayis Grigoryan and to present a final position.
Presiding Judge Samvel Hovakimyan asked Gevorgyan what grounds there are to assume the ministry will agree to signing a reconciliation agreement. Gevorgyan once again mentioned the view of the "lower echelons," to provide the requested information.
"That is to say, you're ready to provide all the requested information?" asked Judge Hovakimyan.
"Yes," replied Gevorgyan.
The judge sustained the ministry's motion to negotiate and reach an agreement on reconciliation and granted the defendant three weeks' time to do so.