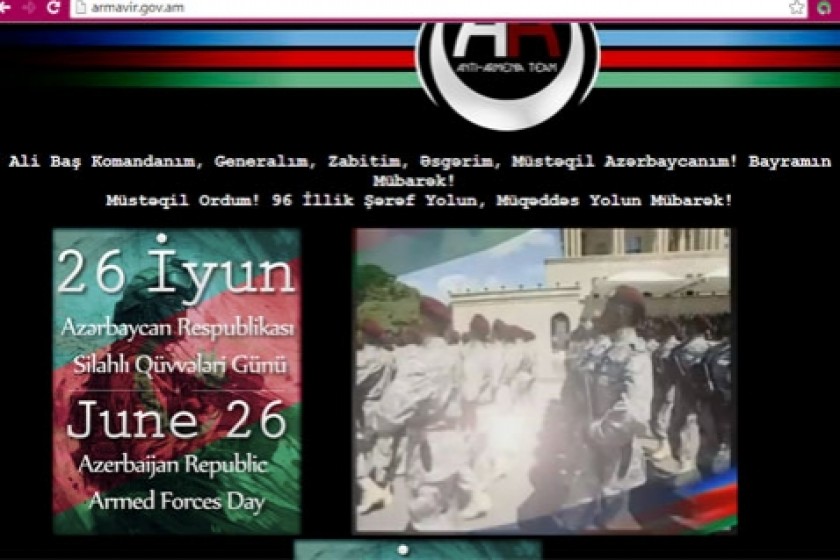 Hackers Attack Websites of Armenia's Regional Administration Offices
None of the websites of the regional administration offices of the Republic of Armenia are accessible.
According to the message placed on the sites, a team of Azerbaijani hackers (www.anti-armenia.org) attacked all the official websites of Armenia's regional administrations.
The same video and statement is on all the sites: an excerpt from Azerbaijani President Ilham Aliyev's speech peppered with images of Azerbaijan's troops and arsenal and the sentence "June 26 Azerbaijan Republic Armed Forces Day".
Head of the public relations department of Armavir's regional administration Hermine Vardanyan told Hetq that the site was operational before lunch; that is, it was hacked during the break. According to Vardanyan, her office noticed interference on the site back in mid-May when, for example, certain photos disappeared from the website.
Servicing the regional administration websites is a company called Helix Consulting LLC.
Hetq attempted to contact the company director, Aram Mkhitaryan; however, Hetq was told that the director is in a meeting and will be free in 2 hours.