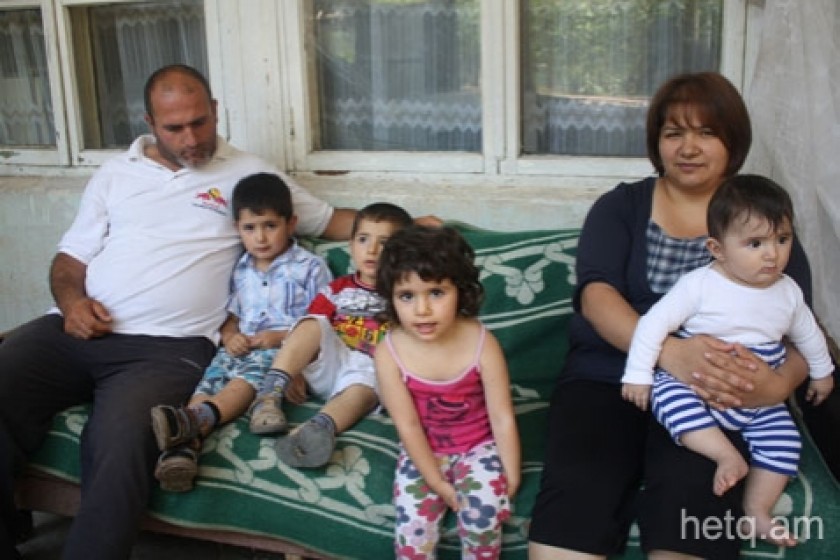 One Family's Odyssey: To Belgium and France, and Unwillingly Back to Armenia
All of five year-old Davit's toys were left behind in the Belgian town of Kortenaken.
That was the day Belgian officials told Davit's parents that they were sending the family back to Armenia. Taking only the essentials, the family fled across the border to France.
"We didn't want to come back and were ready to go anywhere but Armenia," Marieta Aslanyan told Hetq. The mother gave birth to three children in Belgium and a fourth in Armenia.
Travelling to the French border town of Lille, the family was forced to sleep in the halls of a hospital and other public places. But the family soon gave in.
They turned themselves over to the French police. However, France does not accept those who have received refugee status in Belgium and the family was obliged to return to Belgium.
They lived in Belgium for another four years before returning to Armenia.
The family now resides in one of the villages in the Etchmiadzin district. They are one of the hundreds who leave Armenia every year in the hope of finding greener pastures. According to Armenia's National Statistical Service, some 115,000 left Armenia between 2009 and 2012; never to return. On a yearly basis that's 1% of Armenia's population.
According to Kristine Galstyan at the International Organization for Migration's office in Yerevan, it has been years since Armenia was red flagged; i.e. a country where conditions force citizens to become refugees.
"If people knew that they will be sent back, perhaps they wouldn't leave in the first place," Galstyan told Hetq.
Nevertheless, people continue to leave Armenia in droves. Marieta's husband Vazgen said that there aren't many in his villages that don't have friends or relatives in Belgium or France.
The Belgian Ministry of the Interior says that it rejects 99% of the petitions from Armenia seeking to migrate to the country.
But people from Armenia continue to sell their homes and other assets and leave.
Marieta and Vazgen applied for refugee status in Belgium but were rejected. They appealed on numerous occasions and the entire process took four years.
The couple left for Belgium in 2009, a few months after getting married. Marieta was pregnant with her first child. They chose Belgium based on the positive stories they had heard from friends.
While their residency petition was being examined, the couple stayed in a Brussels hotel. The state paid them a living stipend.
They were then sent to a small village outside the capital where they were housed with some 200 others of various nationalities seeking residency.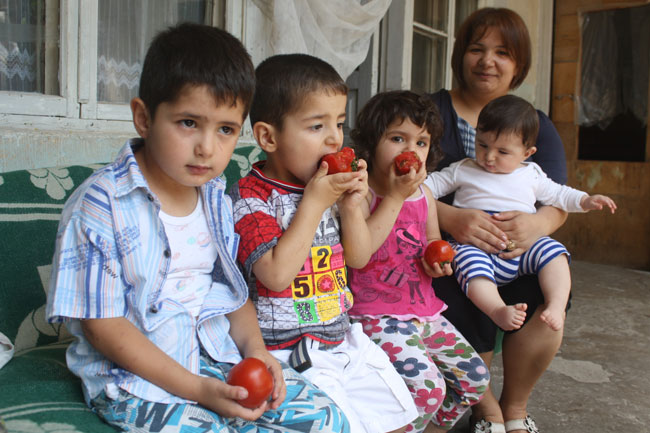 "Belgium is the size of Armenia and 11 million live there; people from all over the world. Everyone is equal there. Here [Armenia], Armenians can't get along with one another," Marieta said.
Talking about their four years in Belgium, where they basically lived for free, Marieta said that while her husband watched the kids she would attend language and integration classes especially organized by the government.
They even had their children baptized in the Catholic Church for free. Marieta says that the Apostolic Church wanted 350 Euros for a baptism.
Marieta has no qualms about living there on taxpayer money, arguing that if she had become a Belgian citizen and found work, she would have paid her fair share of taxes as well.
Here in Armenia, the family receives a monthly allowance of 46,000 AMD (US$113), plus the 14,000 AMD that Vazgen gets as a medical disability pension. He's an epileptic.
The family has since moved out of the village and now lives in the town of Etchmiadzin where they rent an apartment for 30,000 AMD monthly. Marieta says they moved because the village municipality couldn't pay for Vazgen's medicine.
When they moved into the apartment, there was only one pull-out sofa. It served as the bed for the entire family. The family got in touch with the Caritas Foundation which purchased 2,000 Euros worth of furniture for them.
Marieta and Vazgen also contacted the Ministry of Labor and Social Affairs which hooked them up with the European Union's "Targeted Initiative for Armenia" program that seeks to facilitate the reintegration of people back to Armenia. The couple opted for a small business program and hopes to engage in raising livestock in the village.
The program is in the process of allocating 2,500 Euros to the family for this purpose.
While things are looking up for the family, they still face numerous problems.
The children are often sickly and Marieta says none of the local hospitals will admit them.
And they'll have to move out of their apartment because it's been sold.
"We've been back for a year and we're already in debt," Vazgen said. "Where will we stay? When they hear we have four kids they won't rent to us. Just give us a tomik (tin shack) at least."
If you found a typo you can notify us by selecting the text area and pressing CTRL+Enter