Armenia's Defense Minister: 'We can take care of our problems on our own'
Armenian Defense Minister Seyran Ohanyan opened his press conference today in Yerevan by paying condolences to the families of those Armenian soldiers who died while repulsing Azerbaijani incursions along the Artsakh line of contact.
Ohanyan said that Armenia's military is carrying out its mission of safeguarding the country's populace and protecting the country's borders.
The defense minister described the recent clashes along the line of contact as violations of prior agreements and an attempt to disorient the international community and Azerbaijani society by disseminating disinformation.
When asked by reporters as to his expectations regarding the upcoming meeting between the presidents of Armenia and Azerbaijan in Sochi this week. Ohanyan said the meeting would provide an opportunity for dialog.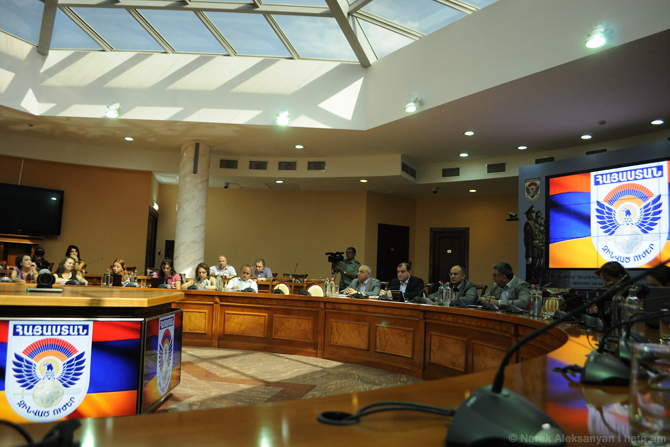 "However, before any such political meeting, Azerbaijani authorities attempt to raise tensions on the front-line and thus influence international bodies," Ohanyan said.
He said that he believed that Azerbaijan would continue to maintain a tense situation right up until the meeting, and that it was unlikely that a period of calm and obeyance of the ceasefire would follow the meeting.
"Nevertheless, our soldiers are more than prepared and capable of responding to any military operation," Ohanyan said.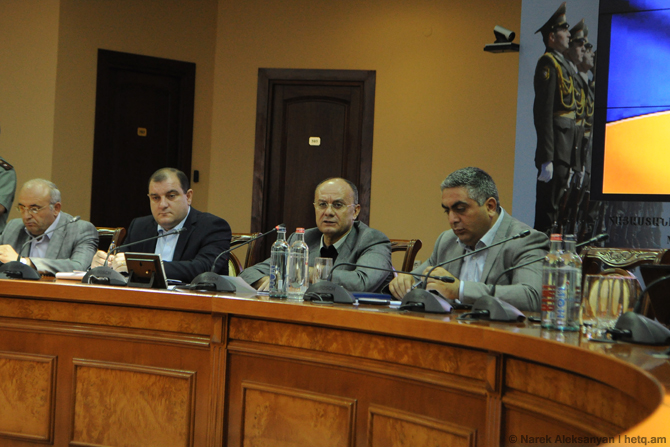 Armenia's defense minister also stated that he saw no need to petition the (Collective Security Treaty Organization (CSTO) for assistance given that military developments on the ground haven't reached widespread proportions.
When asked about the view held by some that Russian peacekeeping troops should be deployed along the line of contact, Ohanyan responded, "We can take care of all the problems we now face by ourselves. There is no need today for the deployment of peacekeepers."