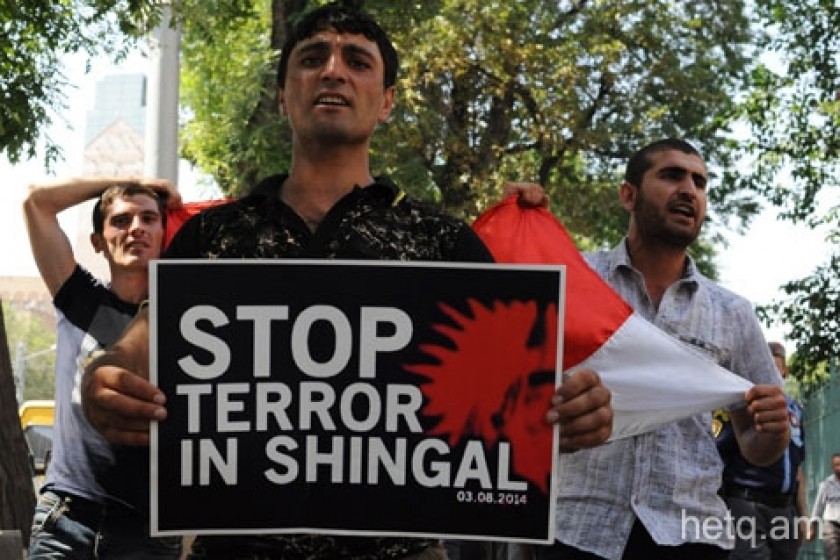 Yezidis March in Yerevan in Solidarity with Their Compatriots in Iraq
The Yezidi community in Armenia turned out in their hundreds in Yerevan today to march in solidarity with their compatriots in Iraq.
The marchers stopped in front of the embassies of the United States and France before gathering at the Armenian Government building on Republic Square.
Media reports from northern Iraq say that thousands of Yezidis had been trapped on Mount Shingal for more than a week, after fleeing from Islamic State (IS) militants who captured the town of Shingal, reportedly killing and kidnapping hundreds of Yezidis.
The total number of Yezidis and other religious and ethnic minorities who escaped to the mountain are estimated in the thousands.
Since the Islamic State does not consider the Yezidis to be "People of the Book", they have been forced to convert to Islam or be killed.
Estimates place the Yezidi community in Armenia at around 40,000.
[gallery id=158]