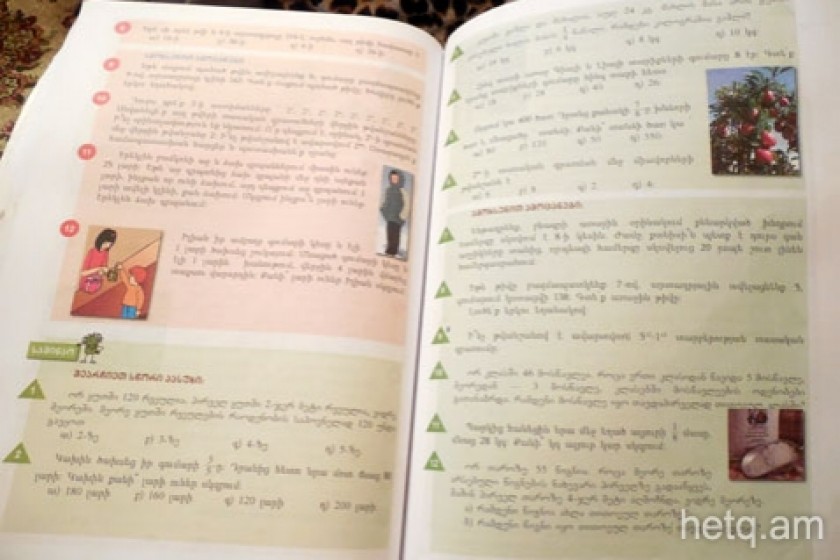 Armenian-Georgian Math; Bilingual Instruction in Javakhk Armenian Schools a Failure
Two years ago the Georgian Ministry of Education and Science introduced a bilingualinstructional system throughout Armenian schools in the country.
Students and teachers I've spoken to in the Armenian populated region of Javakhk say it's an utter failure.
The aim of the program was to get Armenians living in Georgia more proficient in the state language, and what better place to start than in the schools at a young age. Over time, the bilingual Armenian and Georgian instruction was supposed to give way to classroom teaching in the Georgian language alone. An exception was to be made for teaching Armenian language and literature.
Initially, instruction was planned to be 70% Armenian and 30% Georgian.
Bilingual textbooks and work books were printed. For example, we got our hands on a 6th grade mathematics book published in 2012. Most of the exercises are in Armenian. Georgians compiled the textbook.
In the photo below, we see the exercise book of one of the students in the class. He could only complete 5% of the exercises presented in Georgian. The boy couldn't understand the problem. Others in the class gave up altogether.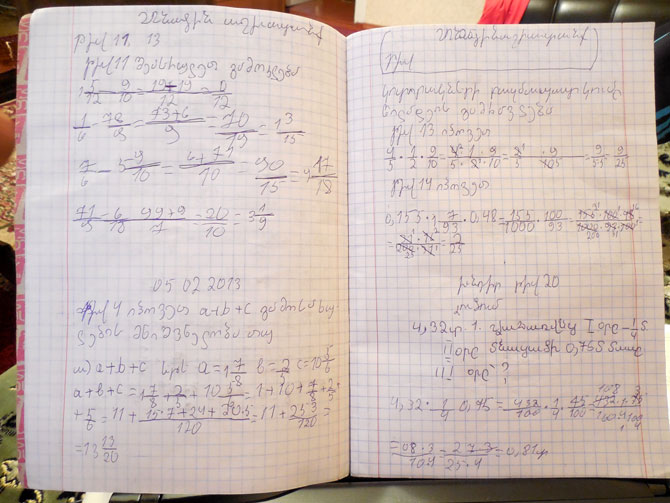 Eighth grader Artashes says that he can get by learning math when it's taught in Georgian because he's dealing with numbers. During other classes, geography, history and biology, Artashes says they just skip the Georgian parts and stick with the Armenian.
An Armenian biology instructor says that she doesn't know Georgian well enough to teach the students in Georgian. Even if she did, her students most probably wouldn't understand her.
Ninth grader Arpineh says her biology class textbook was just in Georgian and was of no use to her and her classmates. Luckily, they found some textbooks in Armenian. The Georgian books were returned, like new, at the end of the school year.
The principal of an Armenian school in a remote Akhalkalak village says that even though teachers received language training they still prefer to teach subjects in Armenian.
While it is unclear how long the bilingual problem will last, what is clear is that the Georgian government is spending much effort and money to make it work.
If you found a typo you can notify us by selecting the text area and pressing CTRL+Enter