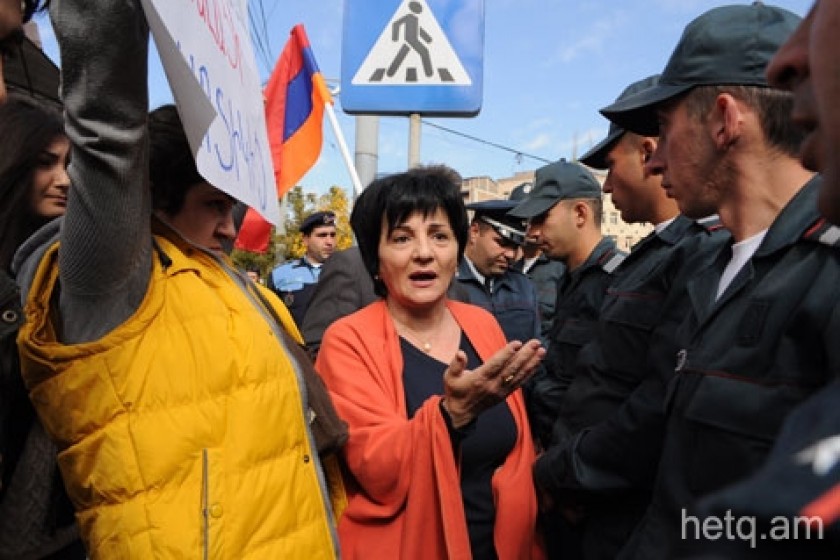 Yerevan Marchers Protest Police Manhandling of Former ASALA Member Alek Yenikomshian
Several hundred people marched through Yerevan today to condemn an incident that occurred on the evening of October 19 in which a group of men, identifying themselves as members of the police, forcibly pulled former ASALA and current Pre-Parliament member Alek Yenikomshian out of the car he was riding in and left the blind activist him in the middle of a busy street.
A statement issued by the Pre-Parliament issued the same day says that Yenikomshian told the police, allegedly from the Criminal Investigation Division, that he was sightless.
The marchers made their way past the building housing the Yerevan Police Department and met with its public affairs head Ashot Aharonyan, assuring them that the chief of police had ordered an investigation into the matter.
The marchers weren't convinced, arguing that this wouldn't be the first time when unruly officers aren't called to account for their actions.