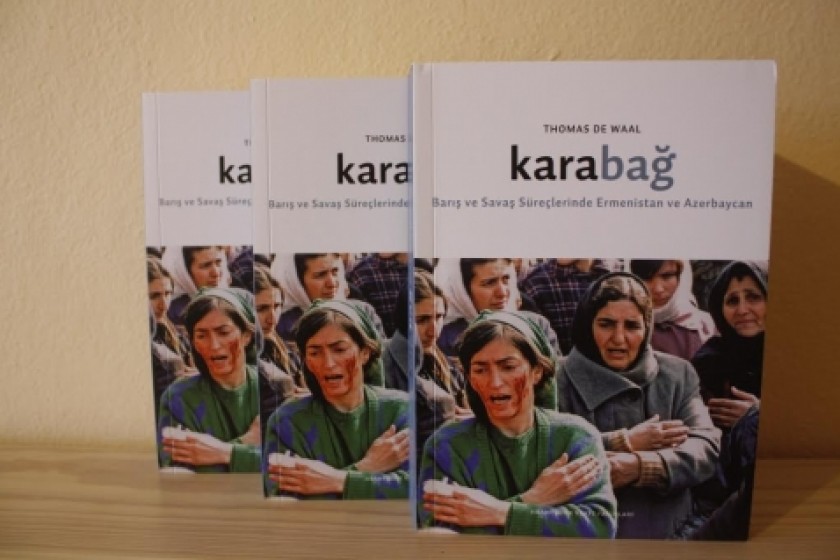 "A more blackened garden" - Thomas de Waal's Book Now in Turkish
Thomas de Waal, a senior associate at the Carnegie Endowment specializing in the South Caucasus region, unveiled the Turkish translation of his book Black Garden: Armenia and Azerbaijan Through Peace and War (NYU Press, 2003) at the "The Sealed Gate: Prospects of the Turkey-Armenia Border" held at Ankara University on November 22 and 23.
Speaking about the Turkish translation, published by the Hrant Dink Foundation, de Waal said he kept the title the same.
"But if I did decide to change it, I would have written a more 'blackened garden'" noted De Waal, who added that the Karabakh conflict isn't a frozen as it's made out to be.
This past September, when de Waal was in Yerevan to present the Russian version of the book with three new chapters, he said that the Karabakh conflict was one of the ones that warrant the attention of the international community especially given the serious breaches of the ceasefire.
The political analyst argued that the books and news stories about Karabakh that appear in Armenia and Azerbaijan are not impartial given that they mainly reflect the opinions of the respective governments.
"When writing the book, it felt like I was schizophrenic or something because part of my brain was Armenian and the other Azerbaijani," he told me. "I believe this book assists the settlement process."
At the Ankara conference, de Waal reminded the audience that there is a village in southern Georgia, near the Armenian border, that is 70% Azeri and 30% Armenian. "They live in harmony on Georgian soil," he pointed out.
The conference, also organized by the Hrant Dink Foundation, was opened by Rakel Dink, wife of the late Hrank Dink, and Cengiz Aktar,
Aktar announced the formation of an Armenian Research Center that will be launched in the coming months by the foundation.
If you found a typo you can notify us by selecting the text area and pressing CTRL+Enter