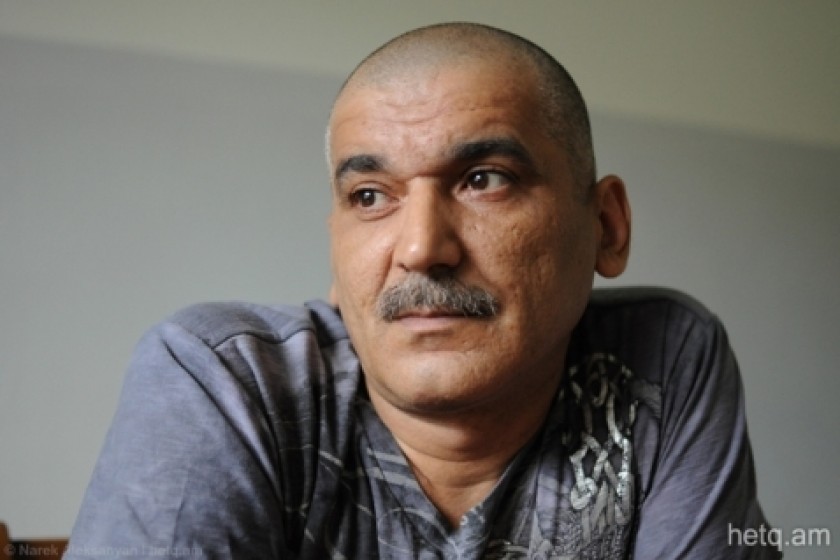 Court Will Hear Appeal by Lifer Soghomon Kocharyan to Reopen Murder Case
The appeal of Soghomon Kocharyan, now serving his 20th year in prison for the murder of an Iranian citizen, to have his case reopened will be reviewed by a Yerevan court on December 5.
The news was relayed to Hetq by Kocharyan's lawyer Robert Revazyan.
In his petition to Prosecutor General Gevorg Kostanyan, Revazyan claimed that his client was found guilty of murder and sentenced to death due to political pressure exerted by Iran in a court case rife with legal violations. (The death sentence in Armenia has since been replaced by life imprisonment)
Earlier this year Hetq had written to Armenia's General Prosecutor after it uncovered evidence in the autobiography of Zhirayr Kharatyan, the state prosecutor in Kocharyan's original trial, that Iran had meddled in the proceedings.
The General Prosecutor's office initially rejected the petition to reopen the case, arguing that Kharatyan had merely expressed his personal opinion on the matter and that the courts are independent and reach their own verdicts.
Attorney Revazyan appealed the rejection in the courts. After a lower court threw out the appeal, the attorney went to a higher court. It too rejected the appeal. Unperturbed, Revazyan entered a new appeal.
"This time, the court cannot disregard the content of our appeal since we have exhausted all appeal possibilities as defined by the law, receiving a rejection everywhere," Revazyan told Hetq.
Hetq has been told by Kocharyan's sister that his health in prison continues to deteriorate.
His daughter, Suzy Kocharyan, committed suicide in March of this year at the age of 18.
Soghomkon Kocharyan is a veteran of the Artskah War.