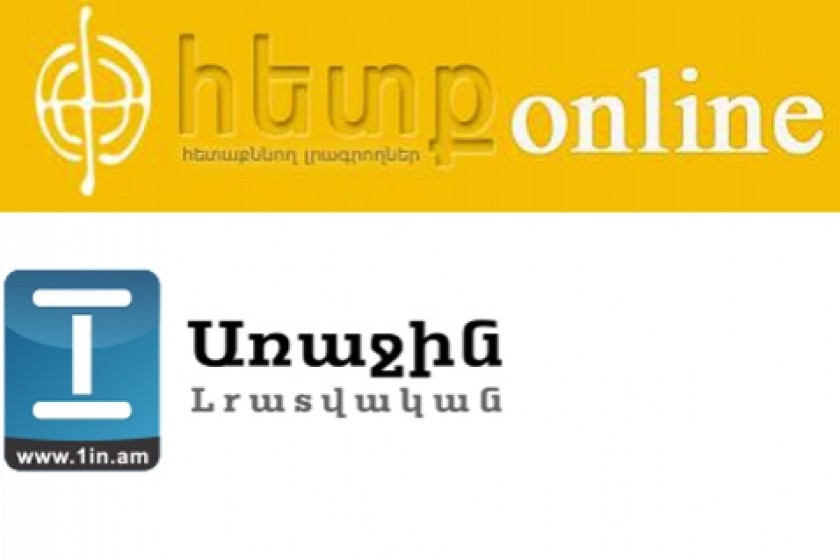 Investigative Journalists NGO Wins 1st Ever "Copy Paste" Legal Case in Armenia
In a precedent setting media judicial case, a Yerevan court today ruled in favor of the Investigative Journalists NGO which had sued another news outlet for copyright infringement.
The court found that the defendant, Verjin Blog (founded by Skizb Media Kentron LLC) had violated clauses of a recently passed law, commonly known as the "copy paste" law restricting new outlets from republishing original content from another unless under a set number of regulations.
The Kentron and Nork-Marash Court today ruled that the defendant pay 100,000 AMD in compensation and seized another 158,000 to cover the plaintiff's legal expenses.
This is the first court decision in Armenia regarding the implementation of the new law.
In its January 2014 suit, the Investigative Journalists NGO had demanded 200,000 AMD in compensation and that the defendant either remove the republished content or that it be displayed according to the regulations as set down by the new law.
In its ruling, the court found that the defendant had already modified the content in question in accordance with the law.