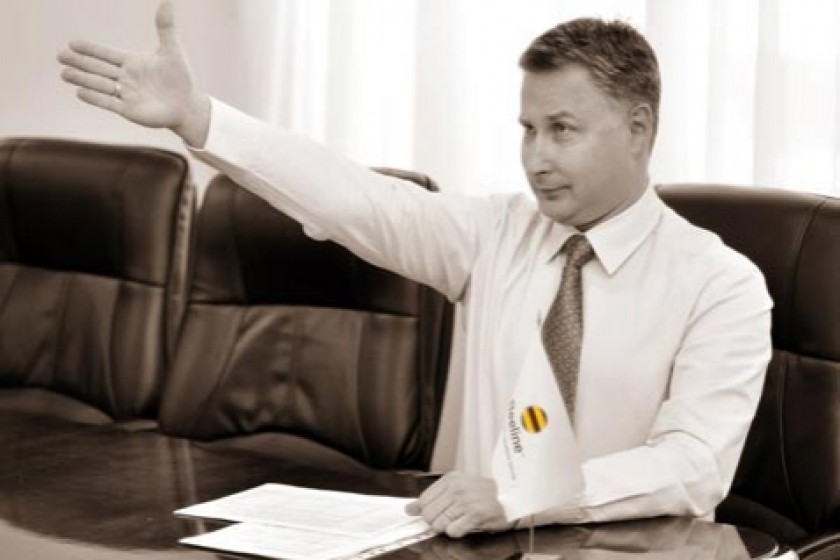 ArmenTel's Former Director: 'I have no idea what National Security Service is trying to accuse me of'
Igor Klimko, the former executive director of ArmenTel, doesn't know what Armenia's National Security Service (NSS) is charging him with.
"Until now, I cannot imagine what they are trying to accuse me of. I have received no documents from them. Mr. Atanesyan is trying to obtain some papers, but as you see his attempts have been futile," Igor Klimko wrote to Hetq.
The press in Armenia, referring to sources at the NSS, writes that Klimko is suspected of financial misappropriation and an amount of 10-15 million AMD is bandied about. It is said that monies for calls made via ArmenTel from overseas to Armenia between 2009 and 2012 have gone missing.
The press goes on to claim that telephone calls from Europe to Armenia totaled some US$20 million monthly. For a long time, those amounts, partially or fully, were being deposited in various offshore accounts and not that of ArmenTel's. It is said that over the three years in question some $500 million was stolen in this way. It is said that Armenian law enforcement has issued an all points bulletin regarding the whereabouts of Klimko.
In his Facebook page, Klimko labels these press reports as slander, threatening to sue. He alleges that an info war is being waged against Russian citizens, painting them as thieves and robbers, in the public eye. He says this is being done to divert the attention of people from the real problems in Armenia and to conceal the "dirty deeds" of certain individuals in ArmenTel and other companies.
Klimko says that for the past five months Armenian law enforcement bodies have been preventing him from organizing a legal defense and haven't allowed his lawyer Tigran Atanesyan from familiarizing himself with the case material.
Yesterday, the latest court session to review the case of the NSS's rejection of Atanesyan as Klinko's sanctioned defense lawyer was scheduled to take place. Atanesyan told Hetq that it was postponed yet again, for the fourth consecutive time, until January 15. The judge supposedly must examine a certain case document.
"I believe that my appeal will be rejected on a formality. At issue is the fact that our courts cannot oppose the NSS. As to why the NSS has such a position I cannot say," Atanesyan said.
The lawyer says he will take the matter to a higher court, even the European Court of Human Rights, if the appeal is rejected. Despite the lengthy process involved, Atanesyan says he will show that law enforcement bodies in Armenia are crudely violating the rights of an individual even before that individual is under their jurisdiction.
Igor Klimko said he couldn't answer our questions regarding the case since he has yet to understand the essence of the indictment against him.
"Till now, the NSS hasn't allowed my attorney to approach the case. I hope that sooner or later, my right to mount a defense will be allowed. Armenia, in any event, is a civilized country. Let's wait for the next court session."
Photo: Igor Klimko's Facebook page
If you found a typo you can notify us by selecting the text area and pressing CTRL+Enter