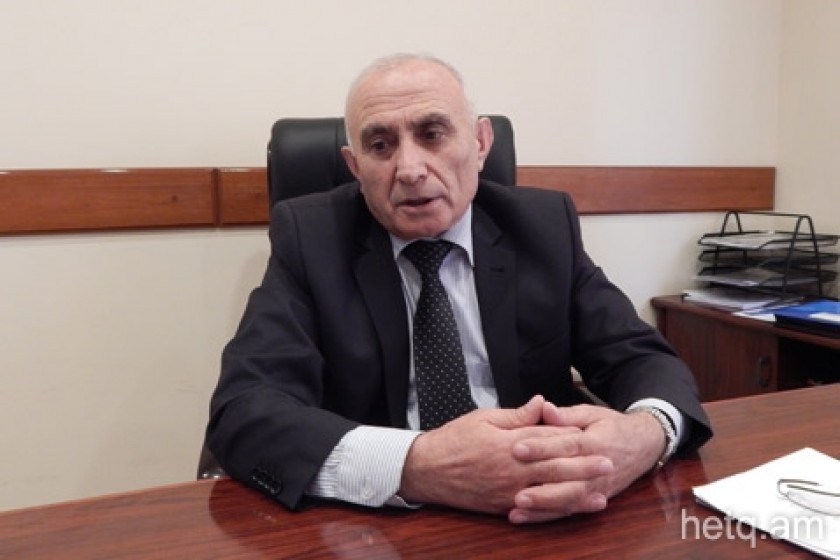 Akhtala Mining Takes Back Workers Fired Over Wage, Safety Demands
After firing thirteen employees at Armenia's Akhtala Mining and Processing Plant for filing a petition for wage increases and better work safety conditions, management says it will take the workers back starting tomorrow.
Earlier this morning, some 200 workers and their wives staged a protest outside the plant demanding that the workers fired two days ago be rehired.
At 1:30pm, plant executive director Martoun Hakobyan met with Sasoun Vardoumyan, one of the fired workers who sits on the Akhtala municipal council, for talks on the matter.
Afterwards, Hakobyan stated that the workers would be rehired and that the wage and safety issues they raised would be resolved within the next two months.
Photo: Martoun Hakobyan