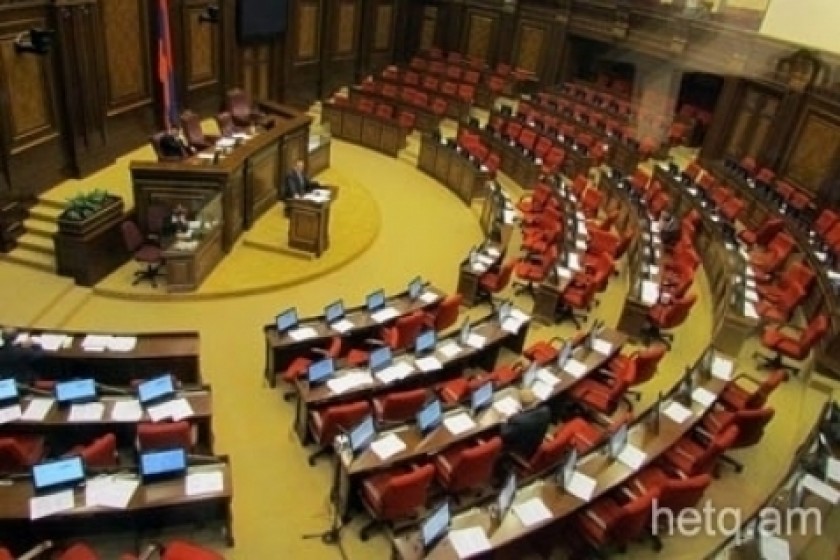 Armenian Lawmakers Debate Bill Making Education Mandatory Until Age of 19
A draft bill making public education mandatory until the age of nineteen was hotly debated at today's session of the Armenian parliament.
The government sponsored bill would effectively prohibit students from leaving high school after the ninth grade.
Rule of Law (OYK) faction head Hegineh Bisharyan voiced her opposition, arguing that girls wishing to get married at the age of eighteen would be deprived of their desire to do so.
Prosperous Armenia Party (BHK) head Naira Zohrabyan and ARF MP Artzvik Minasyan called for greater study of the bill.
National Assembly President Galust Sahakyan acceded to their demand and proposed that Minister of Education and Science Armen Ashotyan be invited to participate in a committee to review the matter and draft a final version of the bill.