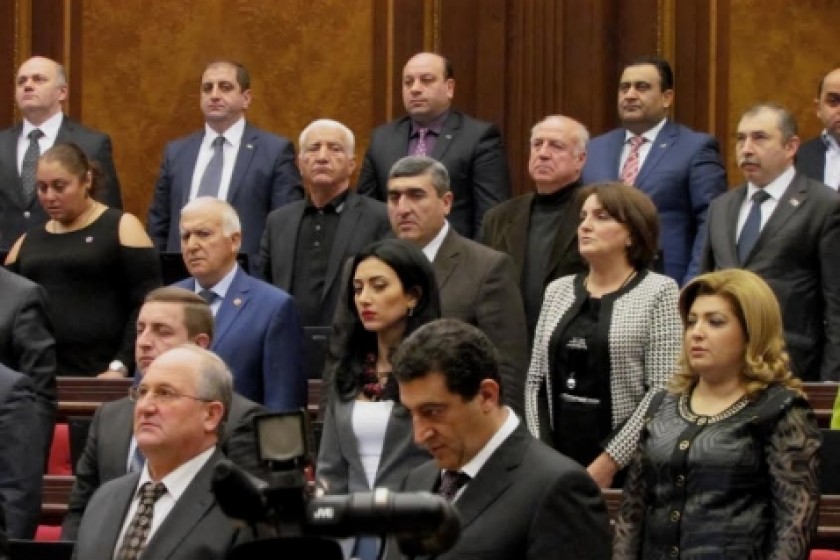 Armenia's Parliament - Birthday Congrats and One Minute of Silence
Armenian legislators first congratulated Armenian National Assembly President Galust Sahakyan and MP Armen Mkhitaryan on the occasion of their birthdays today and then remained standing for a minute of silence to honor the passing, two days ago, of former agricultural minister Davit Zadoyan.
The MPs then voted on two bills making modifications to the laws on education and public education.
The bills, which delineate mandatory public education until the 12th grade, passed by a vote of 85 – 0. There were twelve abstentions.
The modifications come into effect as of 2017.