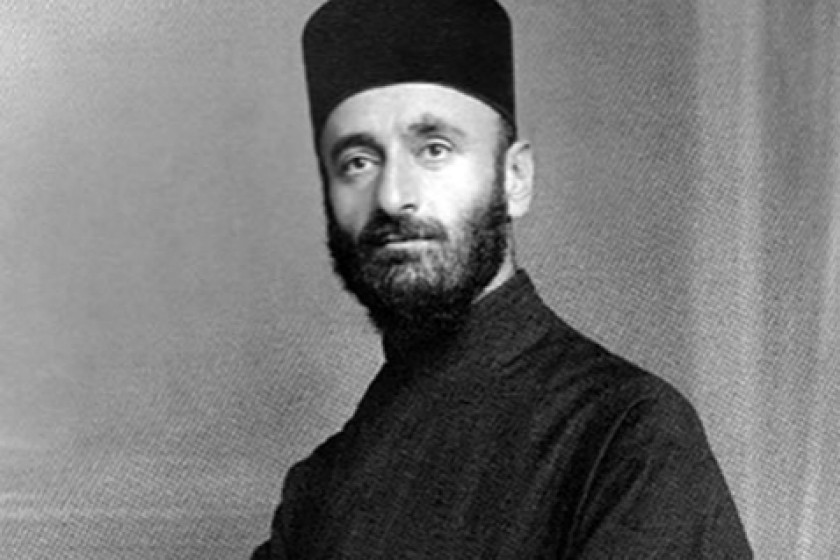 Priceless Artifact: Komitas Piano Returns Home
By Anna Babajanyan
The Komitas Museum-Institute, which opened in January, received its most expensive exhibition piece from the Charents Museum of Literature and Arts—the grand piano Komitas himself used for composing.
This journey, however, was not unswerving. For decades this piano's abode changed from one to the next before reaching its final resting place.
And Komitas, the greatest Armenian musician, was deprived of the opportunity to have this legendary historical artifact for many years. It would have been unbelievable for the distinguished archimandrite Komitas to have given concert performances of his popular and spiritual songs and have led a choir with this instrument, but he actually composed on a tiny antique piano housed in Etchmiadzin congregation hall. That instrument's keyboard was nowhere near substantial enough for Komitas.
It's well known that Komitas dwelled with humble furnishings at the time, and even if he had the means, he wouldn't have spent anything on himself.
Hovhannes Tumanian's observations demonstrated just how modest his living situation was. One of Tumanian's letters read: "Someone like Komitas, who's even admired in Europe, is not able in his own country to obtain a piano and doesn't have the means to travel the regions to perform the work that only he himself can accomplish and that would bring so much glory to our nation."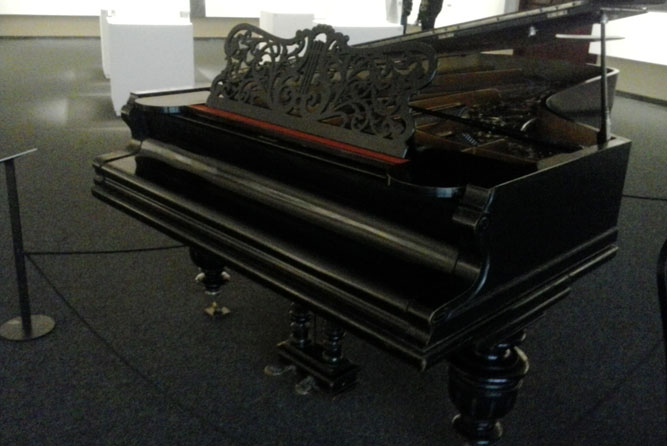 According to one legendary tale from Komitas's life, the earnings from one of his concerts, amounting to 1,000 gold coins at that time, were donated to the state hospital.
Imagine how great Komitas's happiness and appreciation was when in 1907 the prominent Armenian entrepreneur and philanthropist Aleksander Mantashian gifted him an expensive piano. Incidentally, Mantashian was so impressed with the 27-year-old composer's talent that he sponsored Komitas's higher education in Germany.
The spectacular Schröder Royale was placed in Komitas's apartment and, at the time, he rushed to share his happiness with his closest friends.
In his letter addressed to vocalist and pianist Margarit Babayan, Komitas wrote: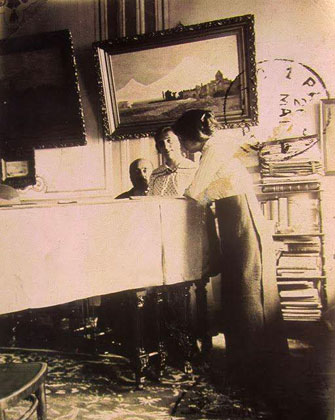 "Now I have a big Schröder piano in my home. You'll know just how thrilled I am when—after banging out on the piano puts the room topsy-turvy for the first time and people are sent on their way—I'm left all alone. My eyes can't believe that I'm finally becoming respectable and I have the proper conditions in which to work, and continue working. For a moment I was frozen in my own happiness, the torrent of tears began twirling in my eyes, and I—my heart, my mind and life—calmed and became reconciled because I now have a way to work, a most imperative way."
For many years multiple initiatives and organizations have exerted great efforts in finding the relics that belonged to Komitas in different parts of the world and bringing them home, including the legendary Schröder.
Thankfully that has happened, and the display of the Schröder in the Komitas Museum-Institute is testimony to that dedication.
It wouldn't necessarily be far-fetched for some to think that had Mantashian not been known for his own undertakings, his benevolence towards Komitas would have sufficed for his own place in history.