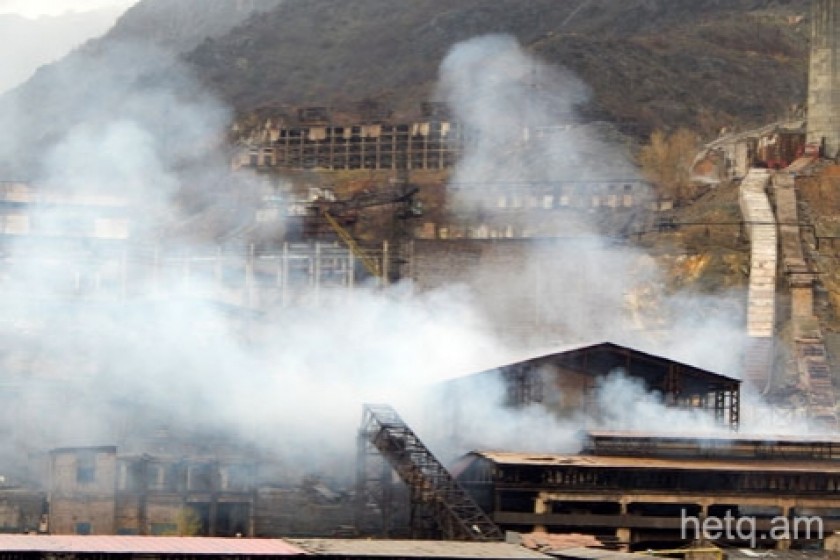 Armenian Mining Town of Alaverdi Enveloped in Smoke
Exhausts poured from the Armenian Copper Programme's copper and molybdenum processing plant in Alaverdi from 11am to 3pm today, blanketing a number of neighborhoods in white smoke.
Usually, most of the exhausts, 99.4 % of which consist of sulphur trioxides (a chemical compound that causes serious burns on both inhalation and ingestion) are released through a smokestack placed on the top of a nearby hill.
The Armenian Copper Programme (ACP) has maintained that since the smokestack was placed on the mountain top, noxious exhaust levels in the town itself have dropped.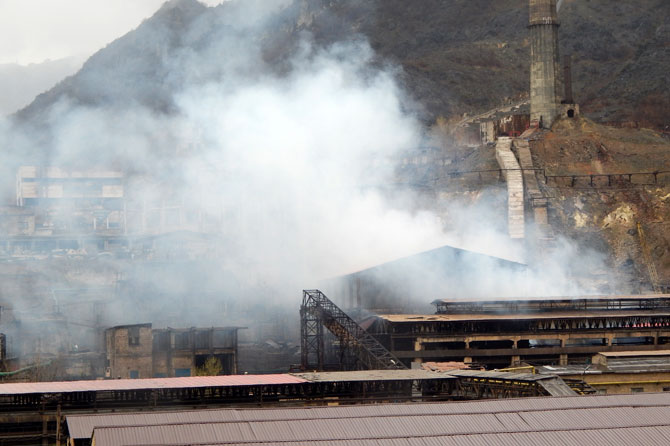 Takouhie Karapetyan, press spokesperson of Vallex Group (parent company of the AC) told Hetq that the exhausts weren't caused by a plant accident but due to the rainy weather.
When asked what the connection was, Karapetyan failed to say.