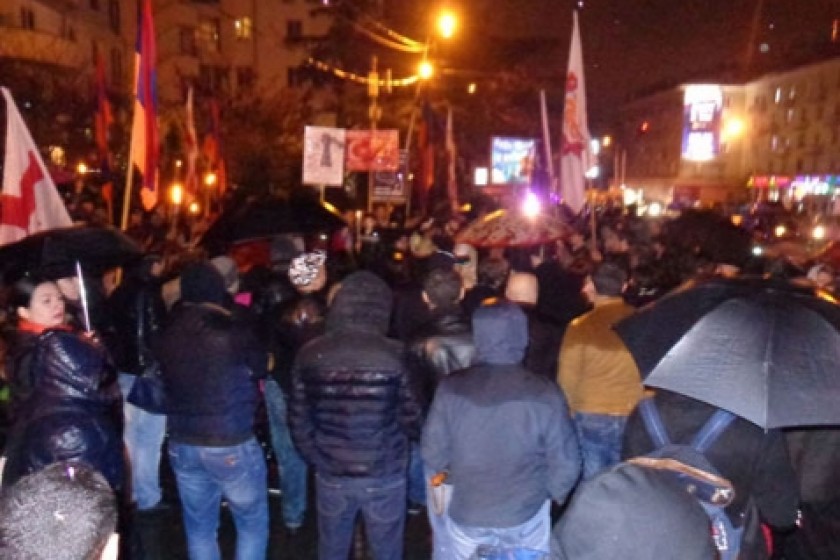 Armenians of Javakhk March: Demand Genocide Recognition from Turkey
A candlelight march to honor the victims of the 1915 Armenian Genocide took place last night in Tbilisi.
Hundreds of marchers, mostly young people, chanting patriotic slogans, made their way to the Turkish Embassy in the Georgian capital.
Yesterday's march was the eighth of its kind to commemorate the 1915 Genocide.
Today, at 2pm, a rally is scheduled to take place near the Turkish embassy in Tbilisi where participants will demand that Ankara officially recognize the Genocide.
Yesterday evening, thousands turned out in theSamtskhe-Javakheti regional town of Akhaltsikhe for their own candlelight march to a genocide memorial in the Marda district. Young people from all the neighboring villages attended the march.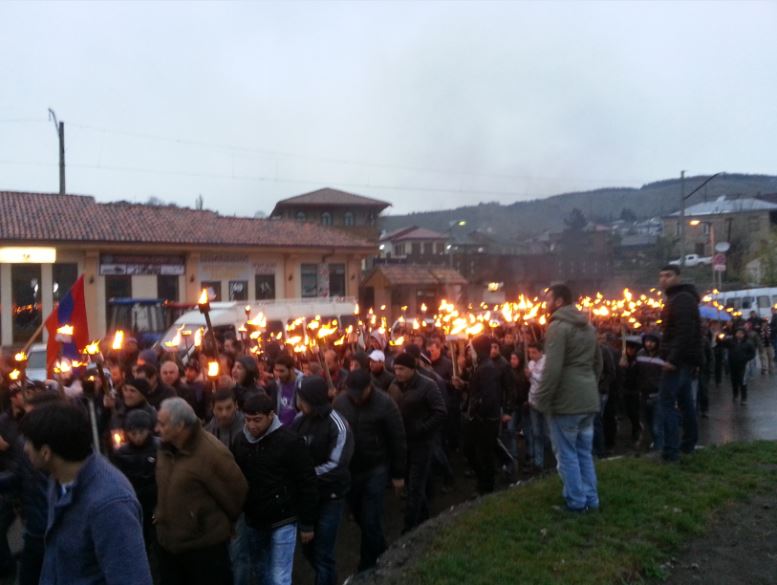 A number of speeches were made at the memorial and a Turkish flag was burned.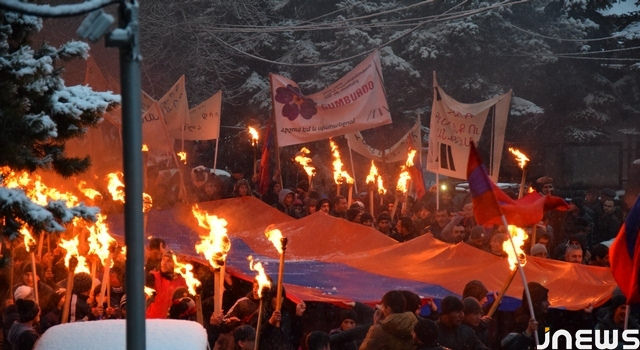 In Akhalkalak, torchbearers marched to the Holy Cross Church. On their way marchers stopped in front of the local administrative building and shouted "shame on you", given that local authorities failed to declare April 24 as Armenian Genocide Memorial Day.
If you found a typo you can notify us by selecting the text area and pressing CTRL+Enter