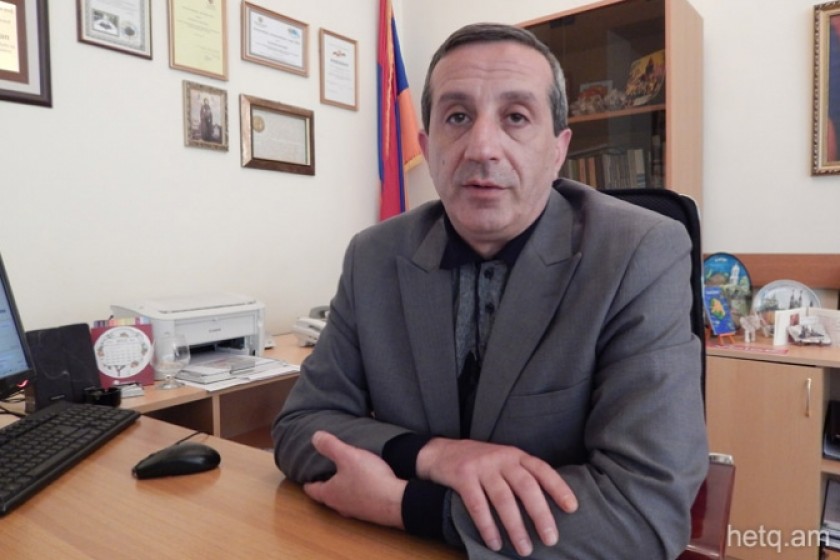 Alaverdi Mayor Will Not Seek Re-election on June 7
As of yesterday, there were two registered candidates running in the June 7 mayoral election in Alaverdi – Artur Abgaryan and Karen Paremuzyan.
Abgaryan is running as an independent and Paremuzyan was nominated as a candidate by the Republican Party of Armenia.
Current Alaverdi Mayor Artavazd Varosyan will not seek re-election.
When asked why by Hetq, Varosyan said he had been working at the Alaverdi Municipality since 2005, first as deputy mayor, and as mayor since 2011.
He described the job as tough but interesting.
Varosyan, a member of Republicans Party himself, said he would respect the political decision of the party to nominate someone else to the post.
"As the leader of the Republican Party's Tumanyan regional organization, of course I agree with the party's decision to defend the candidacy of Karen Paremuzyan," Varosyan told Hetq.
Photo: Alaverdi Mayor Artavazd Varosyan