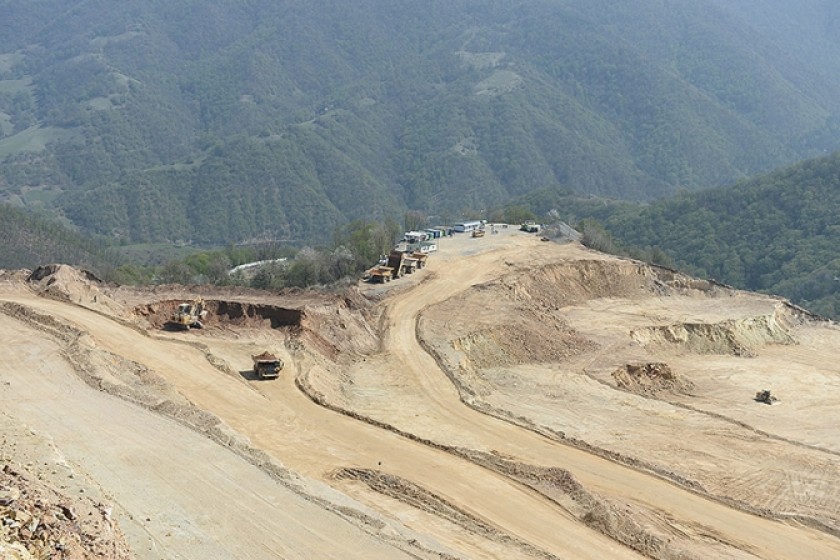 Mining Production Up; Teghout a Main Factor
Production in Armenia's mining sector last month amounted to 20.4 billion AMD (US$42.8 million).
This amounts to a 39.5% increase when compared to the same month in 2014.
For the 1st quarter of this year sector production was valued at 75.7 billion AMD ($158.7 million), an increase of 30.9% over the same period in 2014.
Experts point to the launch of the Teghout copper-molybdenum mine in the northern Alaverdi region. It is being operated by Teghout CJSC, a subsidiary of Vallex Group.
This year the company has been ranked in the top 1,000 taxpayers in Armenia, paying 1.2 billion AMD ($2.5 million).