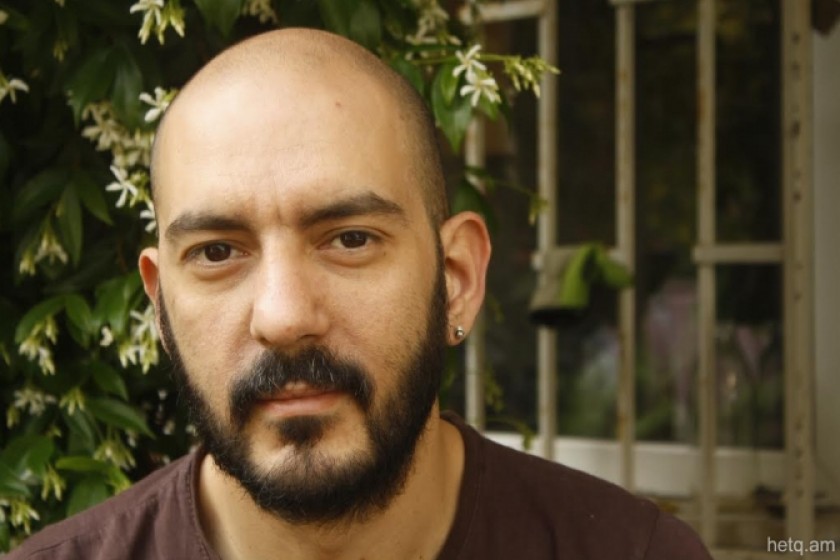 Turkish Documentary Filmmaker Seeks Inner Reconciliation with Armenians
Turkish video artist and cinematographer Umut Vedat wants the screenwriter for his film on the Armenian Genocide to be the Armenian public.
He's been working on the film for three years and has an Armenian photo archive. He's also transcribed numerous personal stories.
"Given that the Genocide was a decision made by the Turks, I don't want to be the one deciding everything in a film about it," says Umut. "I want the Armenian public to participate in the making of the film. I want to listen to my Armenian friends, the taxi drivers, artists, or anyone who wishes to express an opinion."
This fall, Umut is organizing an exhibition based on his archive in Yerevan. Roundtable discussions will be held in tandem so that he can hear the viewpoints of the Armenian public and have people participate in the film's creation.
"It's possible that the Armenian public wants to see something else than what I have in mind. Perhaps they don't want to hear about the identity crisis anymore," says Umut. During those discussions I will be able to hear new ideas that never crossed my mind."
Each Turk confronts the irrefutable and clear facts of the Genocide and the existence of Armenian in Anatolia in a different way. While Umut, like any other average Turk, knew nothing about that history, nevertheless, he was positively disposed to learn, given that he went to school in the Istanbul district of Şişli designed to accommodate students from different ethnic backgrounds.
Umut confesses that the first time he realized that there were non-Muslim minorities in Turkey was when those students were exempt from classes on Islam.
"I had a Jewish friend and once we started to talk about the issue. I was jealous that they got free time. I hated religious class. But they never talked about their ethnic identity outside the home, even though we were close buddies."
Umut says most of his friends are non-Muslims and believes his father sent him to the school, which was more expensive than a state school, so that his world view would expand.
"But the history taught in private schools is the same as government schools. However, there's something that impels you to learn about that which is concealed from you," says Umut.
Umut like to travel and, selecting the profession of documentary filmmaker, he began to traverse the length and breathe of Turkey, including western Armenia. He makes a point to use the term.
"In Van or the other towns and villages of western Armenia there are many churches that are in ruins or used for other purposes. And if there are that many churches in a small area, it's a sign of a large transformation and my eyes witnessed the naked truth. It created a conflict within me."
Umut's perspective took a dramatic turn in 2009 when he traveled to Ossetia. He was photographing the aftermath of the 2008 Russian-Georgia War in South Ossetia. Having no other option, Umut took the same bus route that Armenian migrants use to get from Tbilisi to Istanbul. There were many Armenians in the bus and in the long hours of confinement. They and Umut got to talking.
A young Armenian guy told him that his mother had been working in Istanbul for ten years. The guy told him about the relations between the Istanbul Armenians and people from Armenia. They also talked about the Genocide
"They asked me about what I thought about the Genocide and I asked them the same question in response. They said that Genocide happened. I had to say something because I understood that I knew nothing about it, other than the conflict I experienced when seeing the naked truth of all those ruined churches."
During his later travels, local Kurdish villagers told him differing stories about the Armenians who once lived in the area.
"I understood that all this was one tiny fragment of memory torn from my brain and I didn't know what to do with it. I am a documenter of history and stress that which I see. I realized that something was wrong, and that what I was taught in college about the war and the treason of the Armenians was wrong," Umut says.
So he began to teach himself, without the aid of books or other sources. "I use my eyes as a means of gathering information, since what is in books isn't always the truth."
In 2012 he participated in an Armenian-Turkish media bus tour that took him to Armenia for the first time. It was a very emotional experience for him.
"In Armenia, everyone knows what happened and you, on the other hand, find out the entire truth all at once. That's a hard thing to handle," says Umut. "We met people whose forefathers came from western Armenia and heard their stories. It was hard not to cry."
It was during that sojourn that Umut experienced what can be called a crisis of identity. His father was born in Konya, a town that once had a sizeable Armenian population. But Umut never explored his family's history. While it's possible that Umut also has traces of Armenian ancestry, he decided, in this stage of his life, that he is a Turk and, in the worst case scenario, his ancestors could have participated in the Genocide.
Umut doesn't agree with those people who, having recently discovered their Armenian or Greek roots, use the media to spread the news. He thinks that's it's a way for these people to rule out the possibility that their forefathers participated in the killings of Armenians.
"I think it would be mote correct for them to talk about such matters within the family. I don't think it is right to publicly declare such news because I get the impression that by stressing their non-Turkish antecedents they want to free themselves from any responsibility."
Umut says that the burden of memory regarding the Genocide, which has befallen him as a member of Turkish society, prevents him from developing as an artist an individual, and that he's looking to reconcile himself with all of that.
"I realized that I must do something within Turkish society in order that I could be sincere with myself. I want personal liberation, and that liberation cannot be based on the possibility that I am not Turkish."
Umut has traveled more extensively in western Armenia and wants to widen his contacts with Armenia, on all levels. The assistance he receives from the Armenian side tells him he's on the correct path.
"I told myself that I must be in Armenia more frequently, to experience people and find my reconciliation with the Armenian public that began in 2009."
Once, at the studio of his Armenian artist friend, Umut saw a painting of Ararat and noted that it was different from the Ararat he was familiar with. The artist said that he paints Ararat from the side of Armenia. Umut has many depictions of Ararat in his archive; from both sides of the border.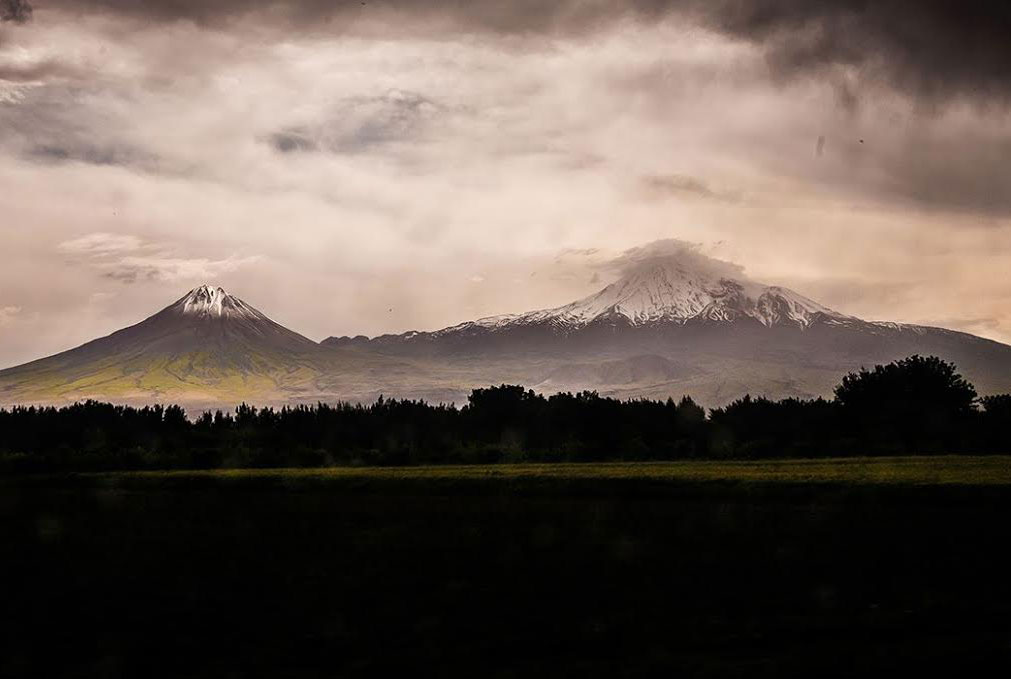 "At the fall exhibition I will tell people about myself and what I know about the Genocide," Umut says.
Umut hopes to find a way to finish his film on the Genocide. "Documentation takes a long time. The film on the Genocide must end when it ends."
If you found a typo you can notify us by selecting the text area and pressing CTRL+Enter