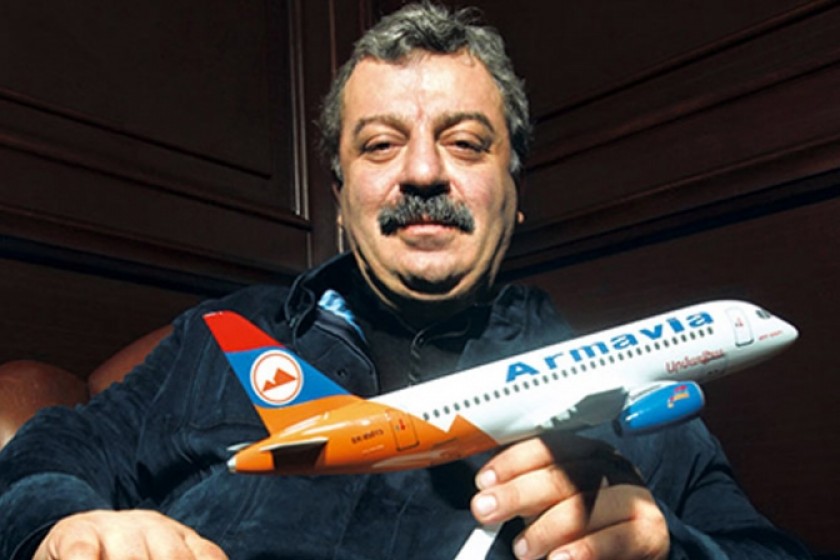 Armavia: With Siberia Out of the Picture, It's Baghdasarov's Time
Siberia Distances itself from Armavia
The main event of 2005 was when national carrier Armavia Airlines' last remaining 68 percent of Siberia Airline's invested shares were divested.
That happened on April 30, when Mikhail Baghdasarov's company Mika Ltd. (registered offshore on the island of Jersey) bought all the shares belonging to Aviafin CSC, owned by one of the founders of S7 Group, Natalya Filyova.
It was that company that controlled Armavia's 68 percent of shares. The remaining 32 percent belonged to Baghdasarov's Mika Armenia Trading Ltd., which, along with Aviafin, was registered in Yerevan. Thus Baghdasarov became the sole shareholder of Armavia.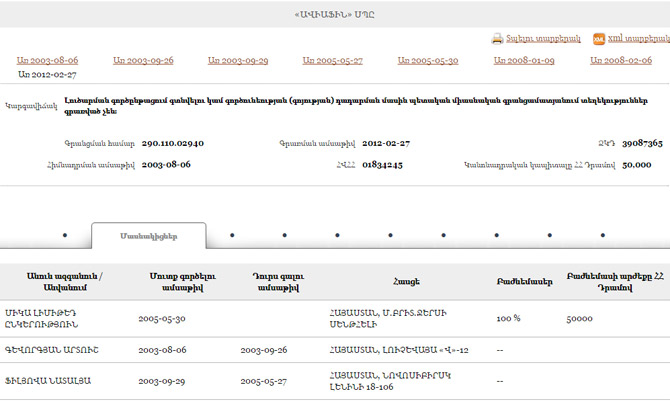 In September 2002, Armavia's ownership was transferred to Natalya Filyova, who became a 50 percent shareholder in the company. In December 2003, Filyova renewed her registered 68 percent in shares under the name AviaFin CSC, of which she was the sole shareholder. This transaction did not violate the Armenian law "On Aviation," since the law states that a representative of law can obtain the deed of an operator (in this case, Armavia), of which at least 51 percent of shares belongs to Armenian citizensand/or a representative of law registered in Armenia.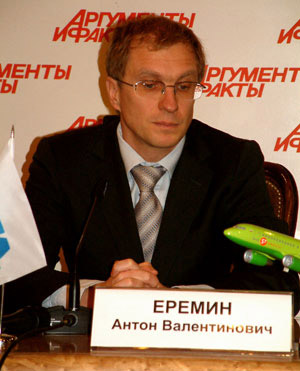 In the spring of 2005 that partnership ended. Siberia Airline's plans for Armenia were revealed in 2002 by the company's commercial director, Anton Yeryomin.
Continent Siberia reported at the time that in order to import aircraft manufactured in the west, Russian carriers were forced to pay high customs tariffs that comprised up to 46 percent (of which 20 percent was VAT) of the aircraft's cost. The Russian government only permitted Aeroflot to obtain 27 imported aircraft tariff free. Companies like Siberia were then obliged to purchase aircraft by other means. Nearly all aircraft owned by Siberia was registered offshore in Bermuda and given the national codes VP-B or VQ-B. Armavia's interests were protected the same way.
"If the government won't permit the import of aircraft into Russia, then we'll find other options. The international market is currently offering favorable conditions for leasing aircraft," Yeryomin was quoted as saying at the time.
Siberia intended to train its staff to operate the western-manufactured aircraft, and then after the roadblocks were cleared it would run domestic flights in Russia also. It wasn't by coincidence that in 2002-2004 Armavia, or rather Siberia, leased four A320-211 type aircraft, each of which was worth around $30-35 million. Two ATR-42-300 planes were also acquired by the company for only a few months that were intended for short-haul flights from Yerevan to Moscow, Anapa, Sochi, Stavropol, Krasnodar, Simferopol and Odessa. But the planes were deemed unsuitable for flights across mountain ranges and in high temperatures, so they were returned to ATR.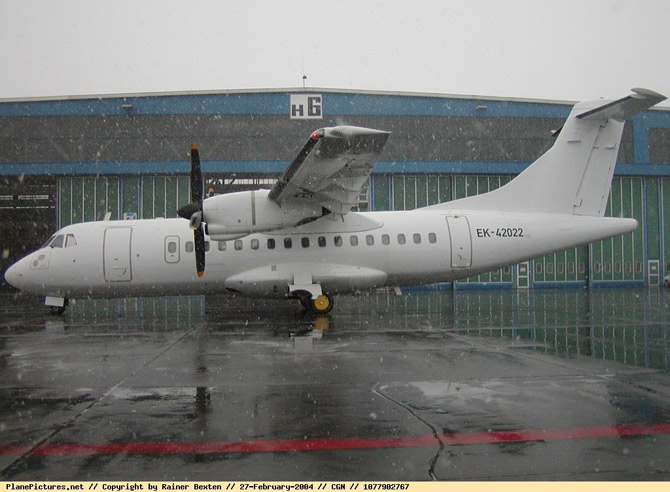 Armavia's ATR-42 (February 2004)
The first Airbus A320-211(EK-32007) acquired by Siberiawas leased for three years. In October 2002, Baghdasarov said that "The costs of leasing are incurred by Siberia Airlines but this is a highly favorable arrangement because Siberia doesn't intend to stop with one or two planes. We're talking 8-10 planes."
The pilots of these planes, which were being refurbished in France in the summer of 2002, were employed by Siberia, while the cabin crew were Armenian citizens as well as Armavia employees. The Republic of Armenia General Department of Civil Aviation Air Training Centreconducted the cabin crew's trainings in order to operate the Airbus A319 and Airbus A320.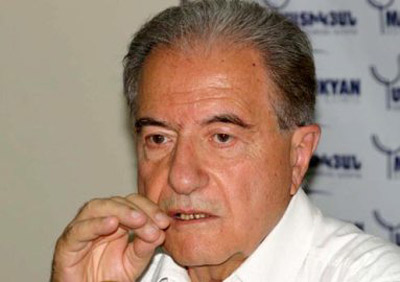 It remains to be seen how the partnership between Siberia and Armavia will be viewed—positively or negatively. In 2007 Dmitry Atbashyan, President of the National Aeronautical Association (NAA) of Armenia, told Regnum that he was opposed to Siberia's presence since the lopsided 70-30 percent arrangement between the two companies violated a provision by the International Civil Aviation Organization (ICAO) stipulating that airline regulations must be heeded by a given government to a business owner that is an actual person or else a representative of law. Atbashyan was also disappointed that Siberia did not undertake social responsibility programs despite making good money in Armenia.
"Siberia left behind a few leased airplanes, leased plots, dozens of old, worn out computers and lots of problems," he said.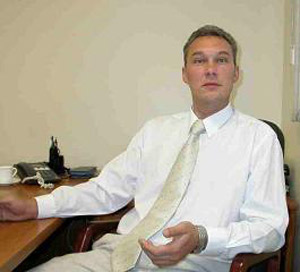 But not all that is true. Siberia's investments put Armavia on its own two feet and thanks to that money Armenia kept its own national carrier in the spring of 2003 when the deal was made with the Armenian government. Former Armavia General Director Andrei Nikitin stated that although Armavia's shares on the Armenian air transportation market amounted to 5-6 percent at first, by 2004 that figure rose to 43 percent. This reality of course played a role in the bankruptcy of Armenian Airlines and the transfer of its air route operations to the new company. Siberia's leased planes continued to serve Armavia, although both of them went out of service due to disaster and fire. Trainings for operating the Airbus planes happened abroad, while in Armenia trainings for pilots, instructors, technical staff and cabin crews were carried out and a database and service station were both set up as Nikitin explained. Not only that, the company developed a new brand. The partnership with Siberia was also deemed successful by Artyom Movsesyan, Head of the General Department of the Civil Aviation since 2004.
Later on, many experts and company employees would draw comparisons between Siberia and the Baghdasarov eras, in favor of the former, pointing out poor management during the tenure of the Armenian oligarch that came to the fore in different ways and something that wasn't even refuted at the top echelons of Armavia (while naturally pointing to the "faults" of others in the company's failures).
New Flights to Europe and the Middle East
When Armenian Airlines put up its sole Airbus A320-211 for lease to foreign operators in the beginning of 2005, Armavia monopolized Armenia's skies. In 2005 the company added flights to Paris, Athens, Dubai, Beirut, Saint Petersburg and Kiev.
In June 2005 Armavia acquired an IL-86 type airplane (EK-86118), which was manufactured in 1991 and had been operating in Armenia from the start, mainly by Armenian Airlines on behalf of Air Vani. The plane was given the name "Mika." That same year in October the gargantuan plane, with the capacity to hold 345 passengers, replaced Armavia's EK-32007, which was the company's first-ever Airbus. After a three-year run the plane was returned to International Lease Finance Corporation (ILFC), the aircraft's owner. The IL-86 was retired in 2008 and now sits in Voronezh, where it was manufactured.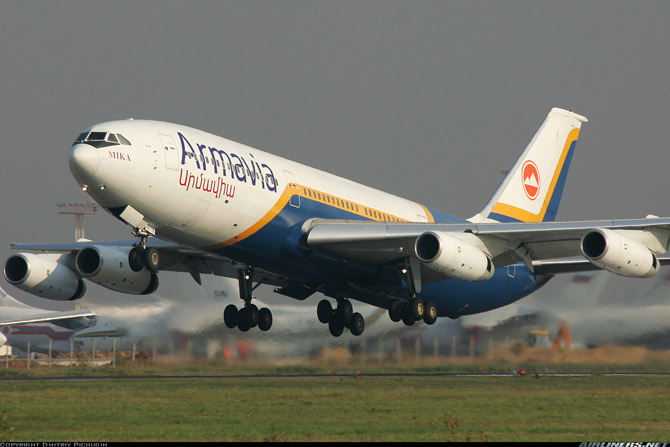 The EK-86118 Taking off from Moscow's Domodedovo Airport (September 2005)
In 2005, according to Armavia's web site, the company transported 500,100 passengers—257,100 from Armenia and 243,000 en route to Armenia. In 2004, the total number of passengers that flew was 430,900 and249,200 in 2003.
The company had a busy year in 2006. Two Airbus A319-132 planes (EK-32011 and EK-32012) were added to the Armavia fleet, leased from the US-based CIT Leasing Corporation. Both planes were scheduled to be in service until November 2011. Two Yak-42 planes (EK-42417 and EK-42345) were leased from Dubai Air. The second plane served in the fleet for several months before being transferred to a Russian airline, and the EK-42417 was in service until 2010 and has since been decommissioned, parked in Kazan, Russia.
'Grigor Luysavorich' in Flames in a Belgium Hanger
The most tragic year in Armavia's history was also 2006. On May 5 at 12:05 am, a fire broke out inhangar number 40 at Brussels Airport. The fire wasn't extinguished until 3:00 am. As a result the hangar's roof caved in and four planes were destroyed.
The hangar was leased from the Belgian company Sabena technics, a company that specifically serviced Armavia's planes. During the years when Siberia Airlines ran Armavia the planes were serviced by Lufthansa. Two of the planes in the hangar on May 5 belonged to Armavia. One of them was the only Armenian International Airways' Airbus A320-211 (EK-32001), which was operated by Air Arabia in 2005-2006. The other Airbus A320 that belonged to Armavia, the EK-32010, was named "Grigor Luysavorich." A third A320 belonged to the Greek Hellas Jet company but was operated by Volare Airlines of Ukraine. A Belgian Lockheed C-130H Hercules military aircraft was also lost. Fortunately there were no deaths.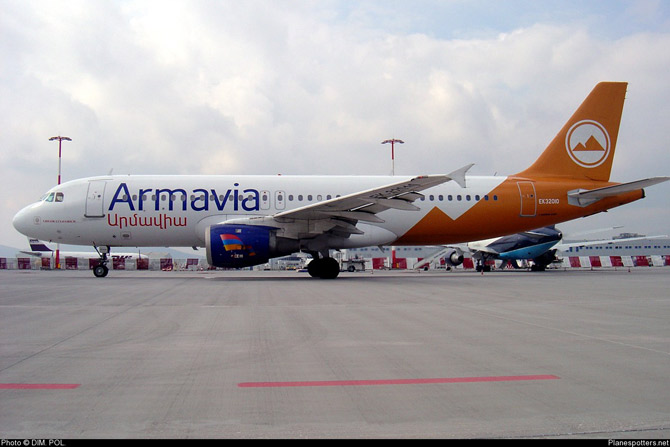 One of the last taken photos of the EK-32010 (Athens, March 2006)
The EK-32010 was leased from Wyndermere Park Holdings B.V. of Amsterdam in 2004. The plane was built in October 1996 and was still in very good condition by the time it joined the Armavia fleet—just 7 years old. But it had only been operating for five years. From 1996-2001 it flew under the Ansett Australia banner. The plane ended up in France where it was serviced by TAT (the owner of Sabena technics since 2005), and on May 6, 2004, the plane arrived in Yerevan. Exactly two years later the plane was finally decommissioned.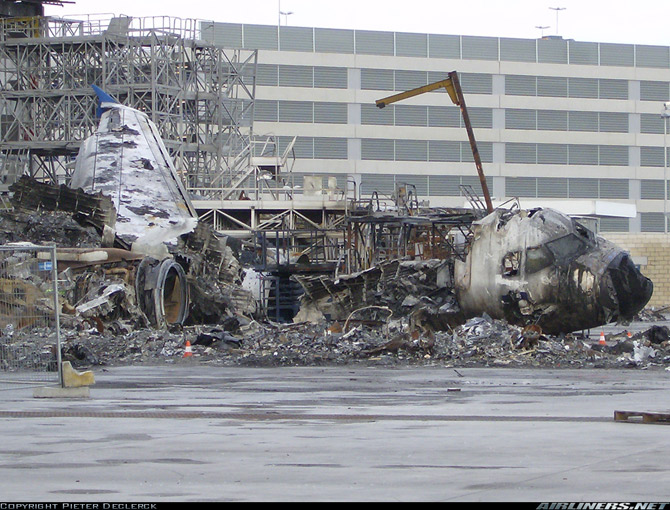 The remains of the Hellas Jet plane
This incident occurred only two days after the most tragic accident in Armenia's aviation history, which cast a shadow that still remains.
If you found a typo you can notify us by selecting the text area and pressing CTRL+Enter