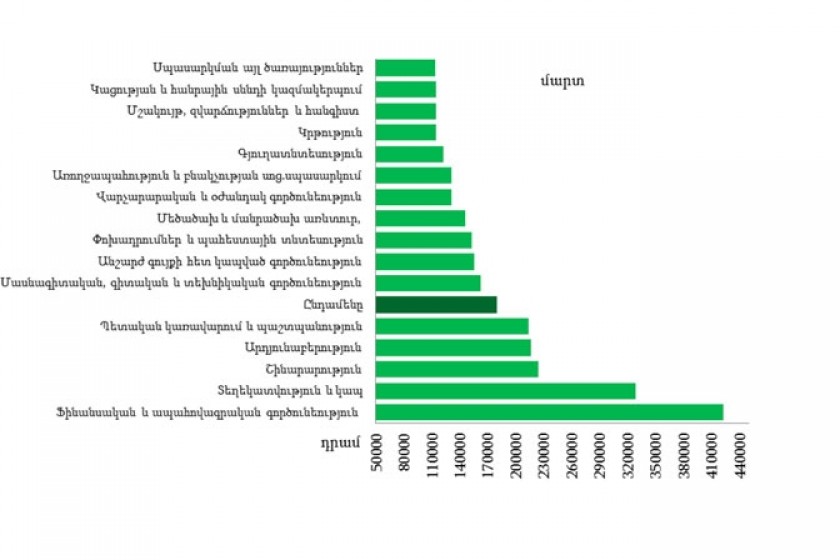 Wages Highest in Armenia's Financial and Insurance Sector
According to Armenia's National Statistical Service (NSS), the highest average monthly salaries registered for March 2015 were in the financial and insurance sector (423,000 AMD); the mining sector (374,000 AMD); and the information/communication sector (329,000AMD).
Taking up the rear were agriculture, education, culture/entertainment, and retail services, in descending order.
The highest average monthly salaries, according to the NSS, were registered in Syunik Province (220,000 AMD), Yerevan (193,000 AMD), and Kotayk (163,000 AMD).
Today's average foreign exchange rate is 100,000 AMD = US$ 209.81.