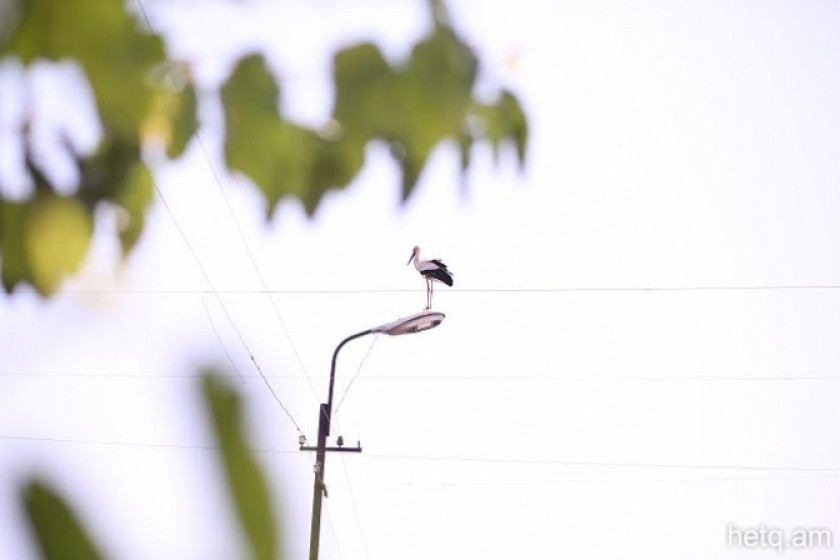 Armenia's 'Fat Cat' Officials Beware: The Day of Reckoning is Coming
Arsen Avakov, Ukraine's Minister of Internal Affairs, has set up a department tasked with hunting down and returning embezzled state assets.
We're talking about resources stolen by government officials who have abused their public office.
I'm sure that Avakov realized that the first official to be investigated would have to be the country's president and top oligarch Petro Poroshenko. Presently, Avakov doesn't really need to display exceptional courage and determination to go after those who came before him and strip them of their ill gotten gains. It will be much harder for him to do the same for those in power today. Otherwise, we'll have a scenario when every successive regime will merely go after those formerly in power, and not themselves.
Sooner or later, in Armenia, a similar body will be set up. Today's officials must understand that the riches they have plundered while in office will be returned to the state. They will be punished for all the children in Armenia who go to bed hungry.
My friends tell me that I'm a dreamer who hasn't kept up with the times. My reply to them remains the same – the day of reckoning will surely come.
When, right before your eyes, the Electricity Networks of Armenia (ENA) has been turned into a model of corruption, when you expose the huge amounts of funds that have for years been funneled from the ENA to different bodies and officials, one is simply amazed by the "cleverness" displayed by our officials.
ENA CEO Yevgeny Bibin had fallen into a jar of honey around which officials were hovering with their various sized containers.
For his years of loyal service to ENA, a new plumb post awaits Robert Nazaryan (who heads the Public Services Regulatory Commission). And he's been amply rewards for his loyalty.
Ishkhan Zakaryan, chairman of Armenia's Oversight Chamber, is building a million dollar palace. He claims a benefactor has put up the cash. This unnamed benefactor doesn't see the hungry kids in Armenia. Instead, he goes and heaps charity on none other than Zakaryan, a top government official. How's that for serendipity?
These officials, with their modest government salaries that are the envy of most in Armenia, continue to amass their fortunes and build magnificent luxury homes.
When you look at their financial disclosures you see the huge 'gifts' they have received from their admirers. The amount of the largesse being tossed about is staggering.
These lucky officials, who've been serving in government at various posts for years, cannot even imagine what a seven dram increase in the electricity rate means to the 30% of Armenia's population surviving on bread and potatoes.
It's truly beyond the comprehension of these officials who sons and daughters never go to be on empty stomachs. When they pay their utility bills, if in fact they do pay, another seven drams will be less than a drop in the bucket.
It's mostly the boys of those semi-starving families who are now defending the borders of Armenia under this sweltering summer heat; standing for hours at a time keeping tabs on the enemy's movements and ploys.
You won't find the sons of Armenia's fat cat officials serving on the border.
Yesterday, a reporter invited me to the studio. He wanted my abbreviated take on the Baghramyan Avenue protests of the past two weeks.
I told him – but who am I to comment?
I am just a citizen who hasn't built Armenia into a normal country. Thus, I'm a bad citizen because I've helped build a bad country.
If you found a typo you can notify us by selecting the text area and pressing CTRL+Enter