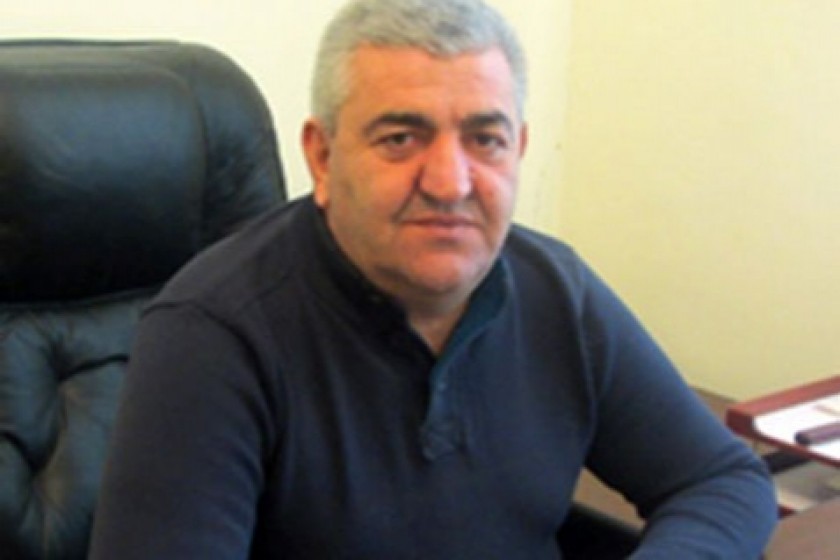 No Tender: Company Owned by Vayk Mayor Gets 28 Million AMD Contract
In comparison to Armenia's other provinces, the urgent problems faced by Vayots Dzor, in Armenia's south central region, are fewer.
In 2014, only five projects designed to resolve Vayots Dzor's top issues were carried out. The national government earmarked 197.6 million AMD (US$416,000) for all five.
Saghatelyan Brothers, a company fully owned by Aragatz Saghatelyan (the mayor of Vayk) received a 28 million contract to install an irrigation water pipeline in the village of Khntzorout.
There was no tender bid and the contract was signed by the Vayots Dzor Provincial Government.
The company was founded in 2005, when Mr. Saghatelyan headed the Vayk Water Consumers' Organization.
Khntzorout Mayor Jirayr Nazaryan told Hetq that the pipeline actually cost 40 million – 28 million was allocated from the national budget and the remainder, in the form of pipes, was provided by the State Water Conservation Committee.
"We installed about two kilometers of pipe from the river to the village. It's used to irrigate plots near the houses. Before, we used potable water. The pipeline irrigates 38 hectares in this village of 517," Nazaryan said.
We tried talking to Mr. Saghatelyan but he was never in his office.
From 2008-2014, Haroutyun Sargsyan, the present Vayots Dzor Governor served as mayor of Vayk.
Photo: Aragatz Saghatelyan
If you found a typo you can notify us by selecting the text area and pressing CTRL+Enter