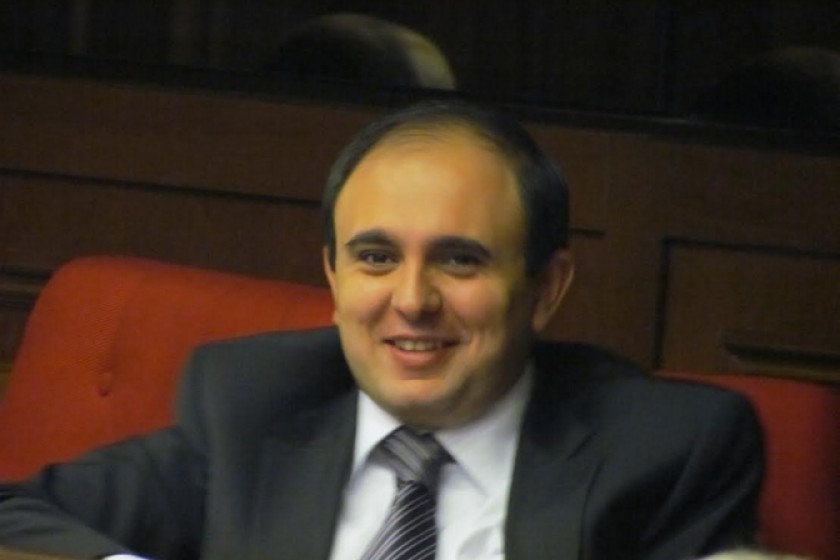 Adviser to Armenia's PM Fails to File Financial Disclosure; Isn't Censured
Sergey Loqyan, appointed Adviser to Armenia's Prime Minister on May 17, 2104, has yet to file any financial disclosure statements as prescribed by law.
Loqyan, son of former Minister of Agriculture Davit Loqyan, was legally obligated to file a disclosure revealing his financial assets 15 days after assuming the post of adviser to the prime minister. He's also failed to file his 2014 annual disclosure required by February 15, 2015.
Sergey Loqyan has not been held accountable by the government's ethics committee due to the simple but surprising fact that holding violators accountable is not envisaged by the committee. It leaves the filing of financial disclosures to the goodwill of officials.
Loqyan has decided not to display any such goodwill.
The 28 year-old adviser owns shares in several companies. He owns 40% in Sevadal Hydro Electric Plant Ltd. and 20% in another, Sekard Ltd.
According to a financial disclosure filed in 2012, Sergey Loqyan's annual revenues amounted to 30 million AMD, of which 2 million was wages and 4.8 million in real estate lease payments. The remainder came from corporate dividends.
As of December 31, 2011 Loqyan had 55 million AMD and US$49,000 in cash deposits.
His 2013 disclosure showed 44.3 million AMD in revenue, of which 34 million was in the form of corporate dividends. Cash holdings dropped to 4 million AMD.
We have no clue as to his 2014 financial status because he hasn't filed any disclosure. Even if he had, would we believe him?