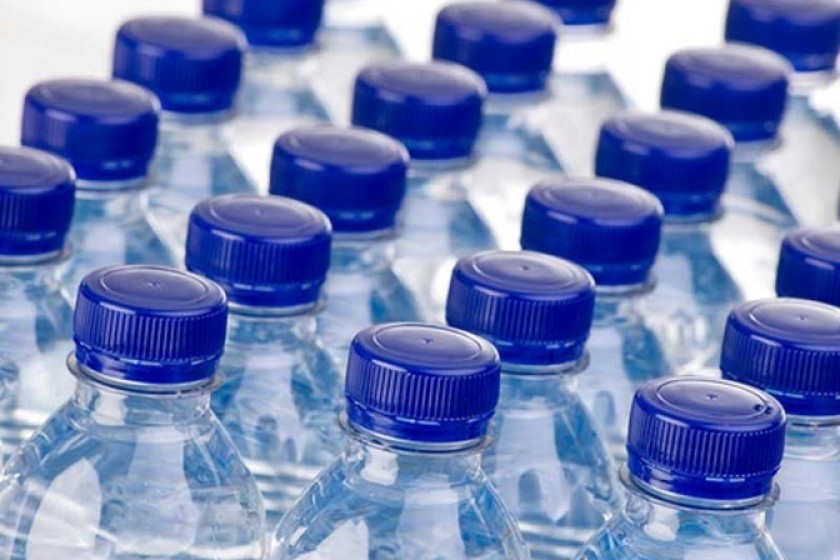 Armenian Mineral Water: Huge Reserves, Untapped Potential
Walk down the aisle of any store or supermarket in Armenia and you'll have a hard time spotting any of the fancy imported mineral waters so common in New York, Paris or London.
Rather, you'll see counters stocked with local brands bottled from the vast reserves located in Jermuk, Dilijan, Bjni, Arzakan, Arzni and Hankavan. There are also reserves in Gavar, the town of Ararat, the village of Litchk and elsewhere.
Given such reserves, local producers have no problem filling domestic market demand.
In 2014, 58.6 million liters of mineral water was produced, a 35.6% increase over 2013 (43.2 million liters).
Over the past ten years (2004 -2014) production levels of mineral water in Armenia have been on the rise, increasing dramatically since 2012.
33 million liters were produced in 2012, 43.2 million liters in 2013, and 58.6 million in 2014. (National Statistical Service data) The increase, in part, is also a result of a 2012 law according to which exported and imported mineral water, along with other goods, were subject to mandatory brand labeling. As a consequence, domestic mineral water producers supplied turnover figures more in line with reality. After the law was enforced, production that had been taken place outside the legal sphere decreased to a degree.
While mineral water sold at retail got a bit more expensive, a one liter bottle can be purchased at around 250 AMD (US 52cents).
It's safe to say that the pre-2012 official figures under represented the actual levels of mineral water being produced.
The increase in production registered in 2014 hasn't been repeated this year. Production in the first half of 2015 totaled 19 million liters- a drop of 24.1% over the same period in 2014.
It might be that domestic demand doesn't justify added production. Then too, exports might have hit a ceiling until and if new markets can be found.
Over the past five years, 25-30% of mineral water produced in Armenia has been exported. From 2007 to 2011, exports hovered between 9 and 10 million liters annually. (2009 was the exception at 5.1 million liters). Exports then grew to 11 million liters in 2012, 11.8 million in 2013, and 14.7 million in 2014.
Russia is the largest importer - 13 million liters in 2014 (88.5% of total mineral water exports). The increase in Armenian mineral water exports, to a large degree, is a result of increase exports to Russia. Exports to Russia increased by 2.5 million liters from 2013 to 2014.
The next largest importer is the United States – 460,000 liters in 2014. Other importers are Georgia, Kazakhstan, Belarus, Turkmenistan and Iran.
Back in 2013 Armenia even exported mineral water to France, Poland, Estonia and South Africa. Those markets no longer exist.
As noted above, Armenia imports small quantities of mineral water – 393,000 liters in 2014 and 286,000 in 2013.
Last month, the Sevan Mineral Water Plant (SMWP) in the Gegharkounik town of Gavar reopened. Projected production levels are pegged at 20-25 million bottles per year. Its operation just might boost overall production and export levels.
Misak Balasanyan (son of Gyumri mayor and Gyumri Beer Plant owner Samvel Balasanyan) is the director of SMWP.