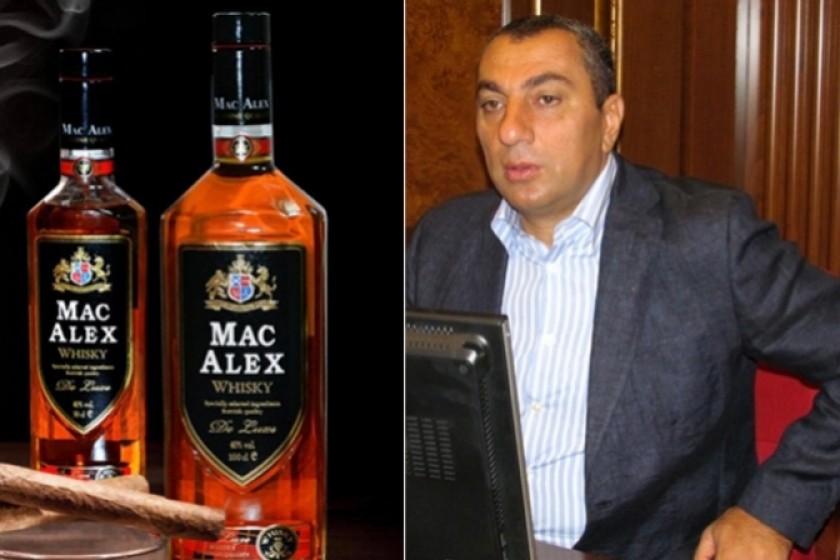 Armenia Produces Whiskey: MP Aleksanyan Selling 1 Liter Bottles for $2.40
News flash – Armenia now produces whiskey (whisky).
For the first time in history (at least in the last ten years), Armenia produced 325,000 liters of the distilled beverage according to the National Statistical Service.
Whether or not it's drinkable and has any affinity with the real stuff is another matter.
In Armenia, the one man synonymous with whiskey is MP Samvel Aleksanyan, who also owns the Yerevan City chain of supermarkets.
There are currently two brands of whiskey on sale at Yerevan City – Mac Alex and Mac Grant. The two are produced by companies affiliated with Alexanyan.
Recently, a one liter bottle of Mac Grant (allegedly aged for 3 years) was on sale at Yerevan City for 1,150 AMD (US$2.40).