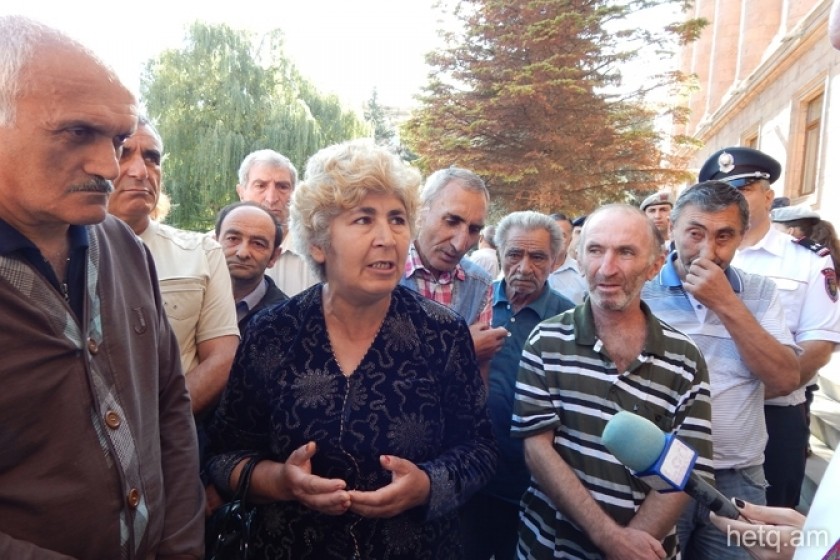 Wage Protest: Police Preventing Kimprom Factory Workers from Closing Highway
Large numbers of police are currently preventing Kimprom chemical plant factory workers,demanding they be paid back wages, from closing off a stretch of the roadway between Vanadzor and Alaverdi in Armenia.
The workers of the now defunct factory have staged periodic wage protests for the past year.
The workers are demanding that they be permitted to close the road for at least one hour to publicize their demands.
Photo: Last protest staged by factory workers