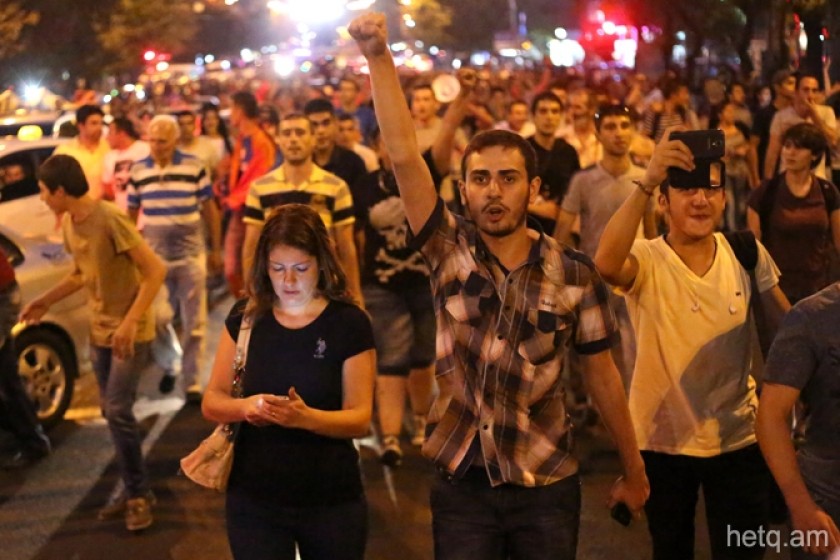 Yerevan: Hundreds Protesting Electricity Rate Hike Close Baghramyan Avenue
Hundreds of demonstrators, protesting a recent electricity rate hike, again closed Yerevan's Baghramyan Avenue.
After gathering at Liberty Square, the demonstrators marched to the start Baghramyan Avenue where police prevented them from proceeding any farther.
The protesters then staged a sit-down in the street.
In June, a much larger protest was able to close Baghramyan Avenue for more than two weeks.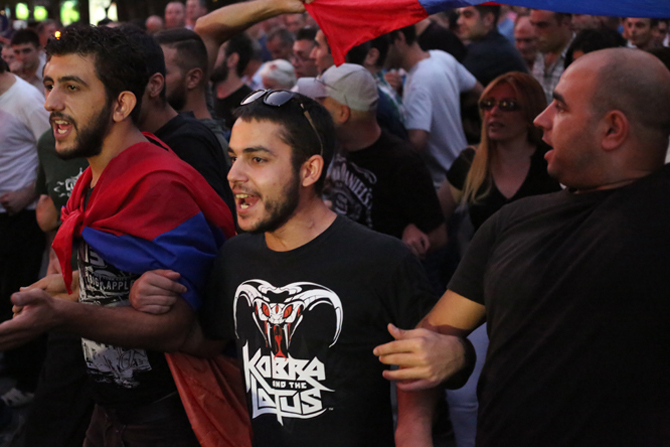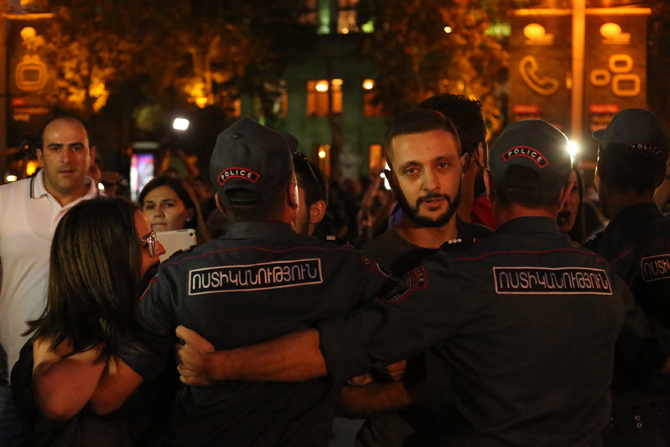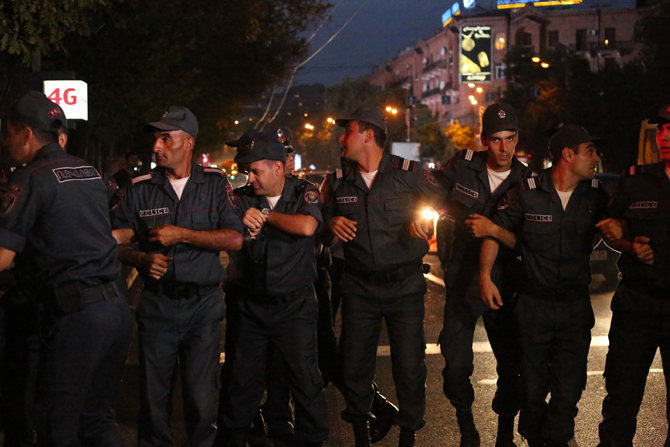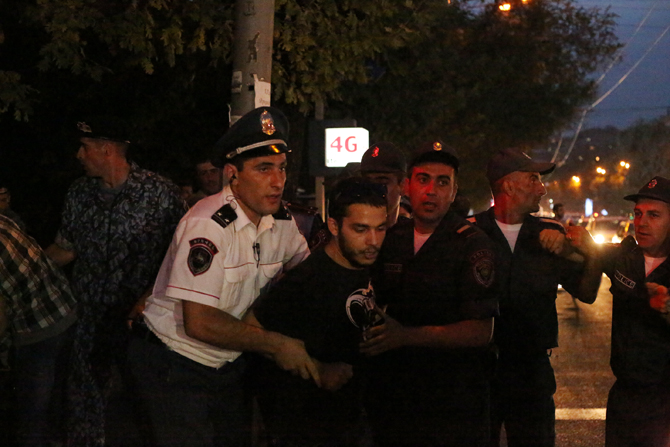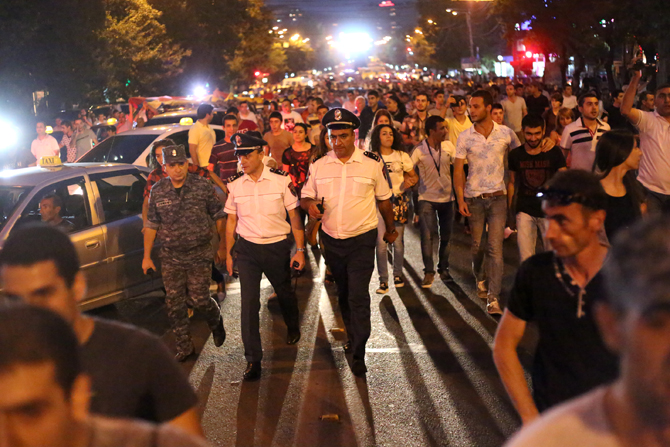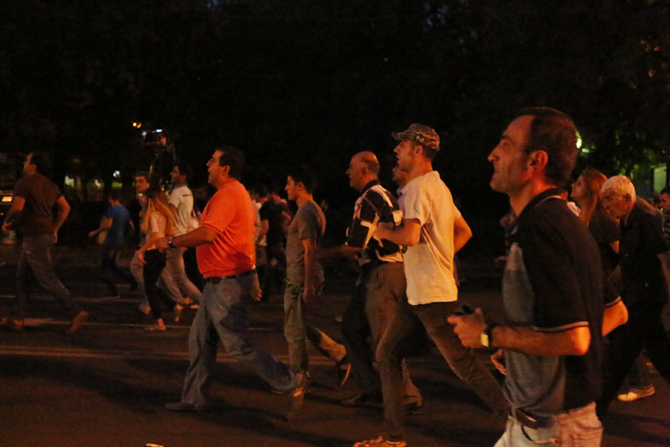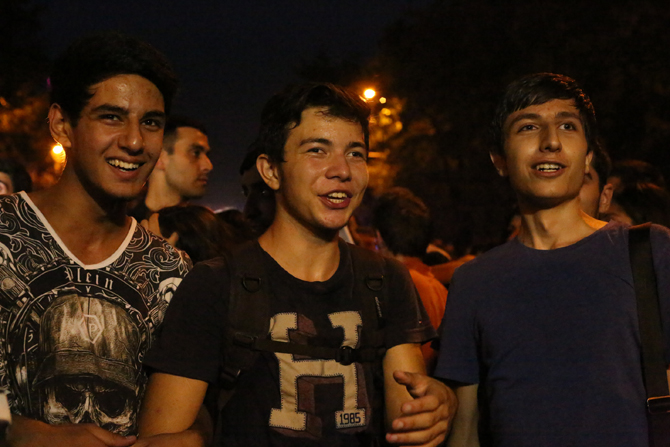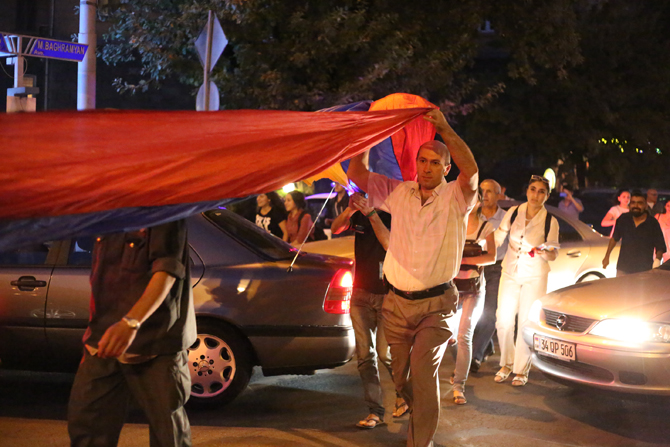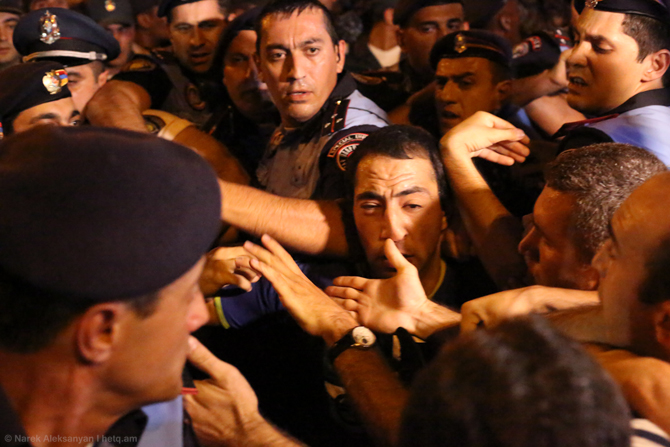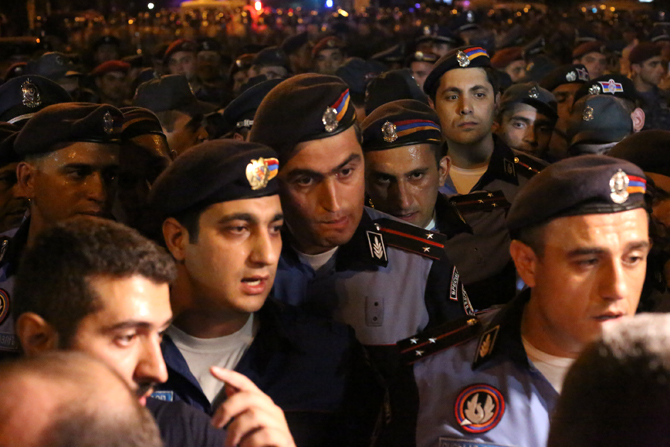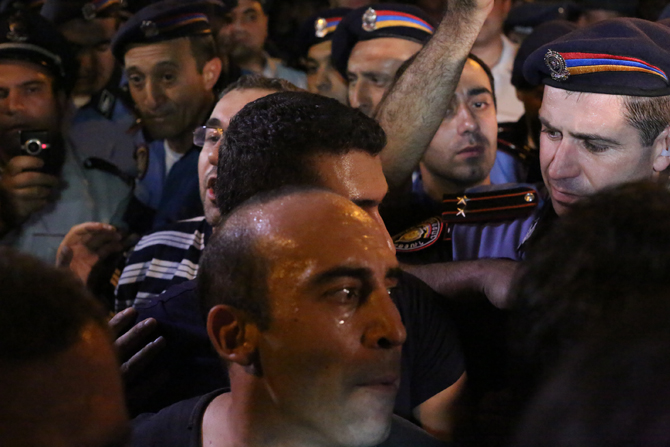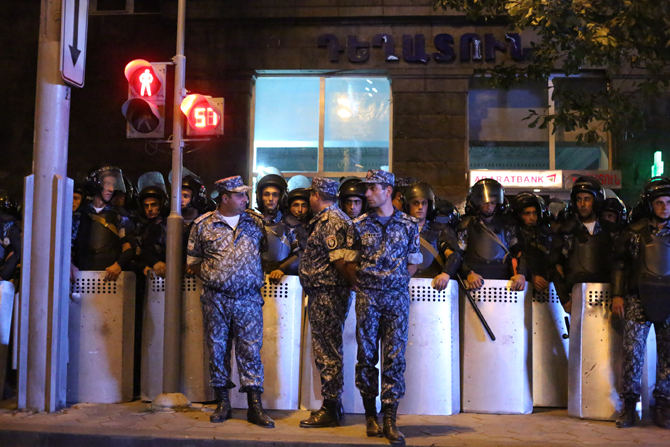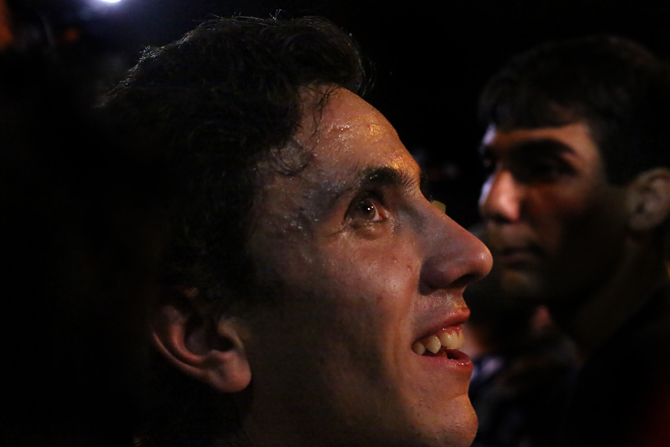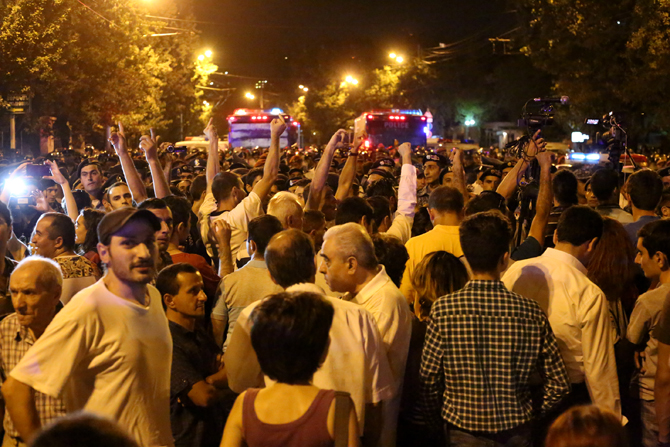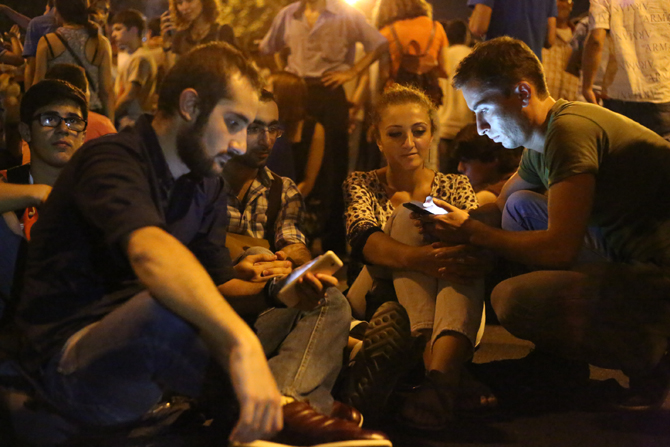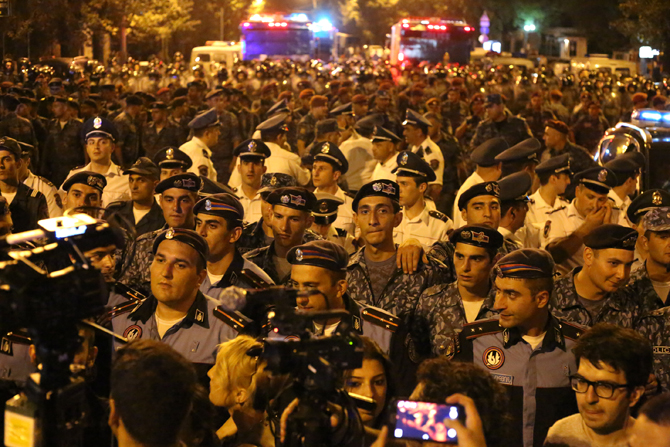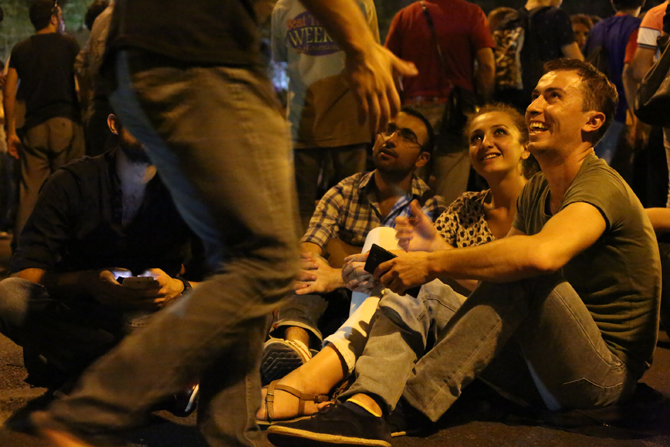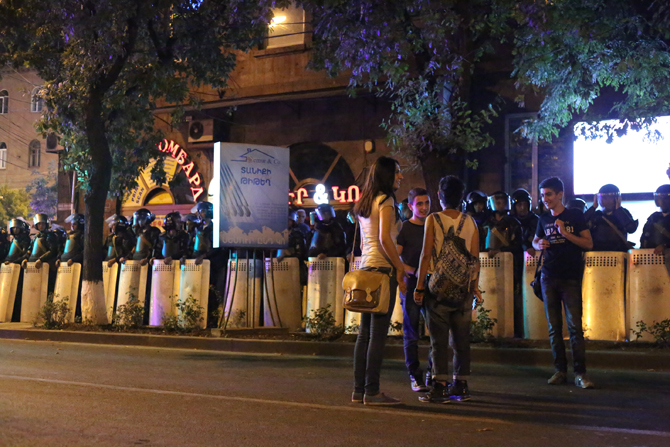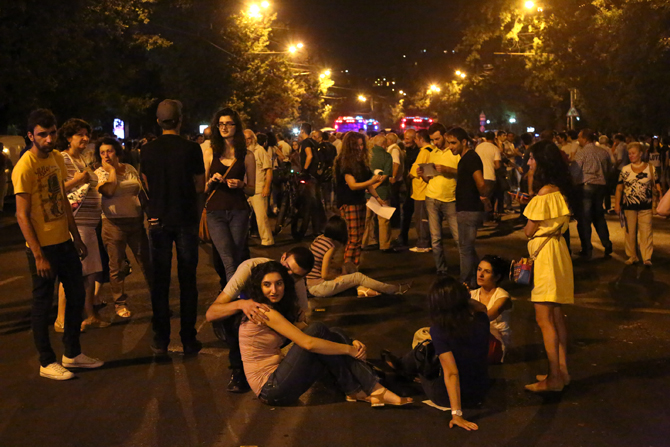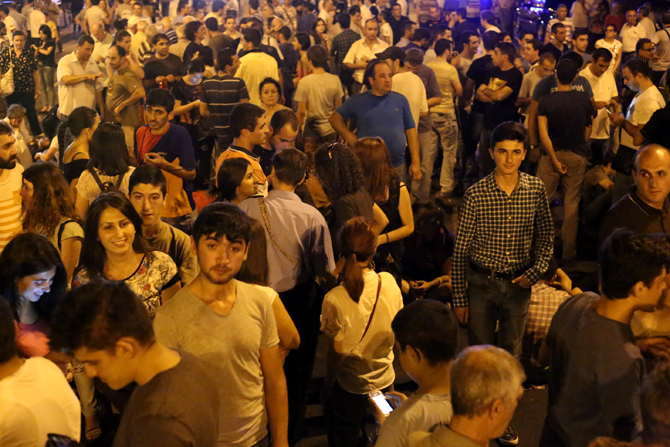 As we go to press, police have called on the demonstrators to clear the artery for traffic, arguing that they had violated their promise to merely stage a march.