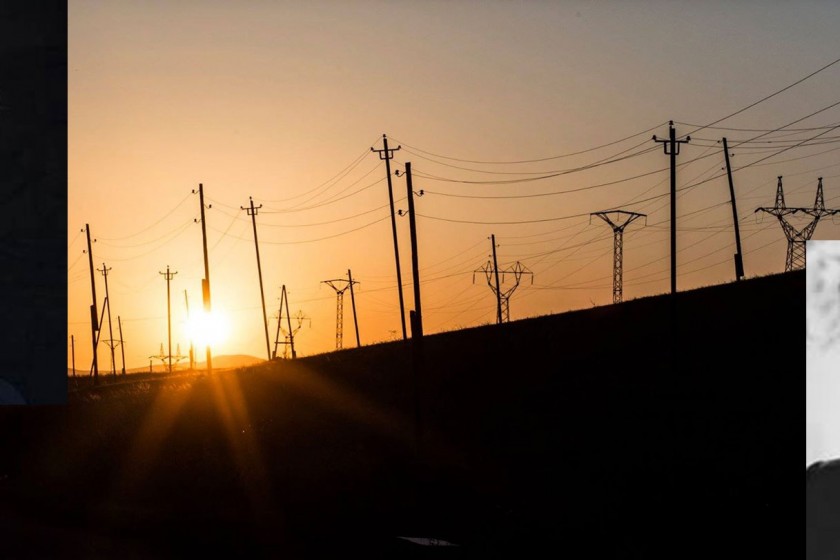 Offshore Companies Pave the Way: Russian-Armenian Businessman Takeover of Armenia's Electricity Grid
On September 17, 2015, the government of Armenia adopted a decision regarding the petition filed by the Russian company INTER RAO UES, to sell all its shares in Electric Networks of Armenia (ENA) to Liormand Holdings Limited.
The government's decision instructs various ministries (justice, energy, finances and economy, to review the contract to be signed between INTER RAO and Liormand and to give its opinion on the matter.
This past spring, a number of Tashir Group financiers, including Tashir Group VP Varouzhan Artenyan and another VP Hayk Ignatyan (also President of the Board of Directors of AKB Fora Bank), visited Armenia and reviewed the financial status of ENA. They were taken aback by the utility's intricate state of affairs, its huge debts (particularly several hundred million dollars in credit debt), and, of course, faulty management.
(Tashir Group is a conglomerate of some 200 companies owned by Russian-Armenian businessman Samvel Karapetyan)
After getting wind of all this, Samvel Karapetyan didn't seem inclined to take on such a burden but, as it turned out, he had no choice.
It seems that Russia also wanted Samvel Karapetyan to obtain the ENA. We don't know what negotiations transpired behind the scenes but Hetq was able to receive some information from his close circle. We know that Karapetyan had decided to assume only a portion of the ENA debt; $30 million. He also was ready to subsidize electricity rates for the poor in Armenia. The fate of the bulk of ENA's debt remains in the air.
This past spring, a European bank contracted a British consulting firm to review Samvel Karapetyan's business holdings.
The consulting firm's representative (whom Hetq met in June), was interested in Tashir Group's activities in Armenia. It turns out this interest was linked to credit negotiations Tashir Group was having with the bank. Thus, while Karapetyan was negotiating to purchase ENA, he was also searching for credit sources to invest in ENA.
What follows is a list of offshore companies in which Samvel Karapetyan
Liormand Holdings Limited – Founded November 30, 2010. Registered in Cyprus. As of December 1, 2014 all shares belong to Turva Management Ltd.
Turva Management Limited – Founded September 30, 2010. Cyprus registry. Marcuard Trust (Cyprus) Limited owns 100% of the shares.
Marcuard Trust (Cyprus) Limited – Founded April 22, 2010. Cyprus registry. Of the 1,100 outstanding shares, 1,000 are owned by Marcuard Cyprus Ltd. 100 shares owned by Cyprus citizen Andreas Chatzimichail.
Marcuard Cyprus Limited – Founded July 8, 2010. Cyprus registry. 611,111 outstanding shares at 1 Euro per. Marcuard Heritage Holdings Ltd. owns 550,000. 61,111 owned by Alexsis Ksensfontos (He's the director of Marcuard Trust (Cyprus) Ltd.
Marcuard Heritage Holdings Ltd. – Founded December 30, 2011. Cyprus registry. As of Sept. 11, 2013 directors were Swiss citizens Kay Peter Hoffman and Hans-Georg Till Rudloff. 27,000 outstanding shares. Former director Sinan Robert Bodmer owns 15,554. Cyron Finance Corp – 1,805, Haynesworth Holding Ltd – 3,975, Marcuard Holding Ltd – 5,666.
Haynesworth Holding Ltd. – Founded September 14, 2010. Cyprus Registry. Director is Cyprus citizen Andreas Chatzimichail. Company was 2,000 shares. Sole shareholder is Kay Peter Hofmann.
Sinan Bodmer had links to almost all these offshore companies. He either founded the, served as director, or owned shares. Bodmer works for Karapetyan's AKB Fora Bank. We can state categorically that Bodmer acts for Karapetyan.
As to what the various Armenian ministers will conclude after reviewing the ENA sales contract is unclear. It's basically a done deal already and what they conclude will have no bearing on the matter.
We are also pretty sure that they won't even go to the trouble of reviewing the contract and publishing their findings.
If you found a typo you can notify us by selecting the text area and pressing CTRL+Enter