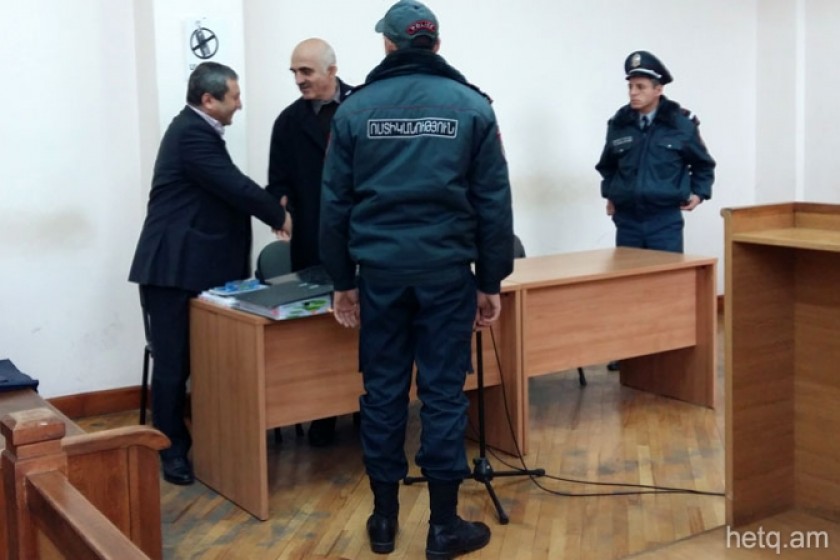 Where's the Money? Trial Looking Into $500 Million Siphoned from ArmenTel Continues
Ashot Poghosyan, a former security chief at ArmenTel, has confessed that he was involved in setting up a cable link for international telephone calls that rerouted revenues in such a way as to avoid taxes.
Those rerouted revenues are said to amount to US$500 million.
Poghosyan's involvement in the swindle continued today at Yerevan's Kentron and Nork Marash Administrative Court.
The revenues were never recorded by ArmenTel's accounting department, but rather were funneled to outside sources. The court hasn't yet raised the question as to where the money went.
That such revenues were being rerouted came to life in 2013, when ArmenTel's parent company Vimpelcom (registered in Holland) announced that it would be sending auditors to look into the communication company's books.
The auditors revealed that ArmenTel had been operating a rerouting cable between 2009 and 2013 whose revenues never entered the company's accounts. According to experts, US$500 million was siphoned from ArmenTel during a three year period. In the case, ArmenTel was recognized as the injured party but the courts have yet to address this point.
Poghosyan is charged with agreeing to a plan in 2009, proposed by Aleksandr Zubov (then head of Vimpelcom's security unit for CIS countries) to set up an alternative international telephone cable link and to siphon off revenues. Poghosyan was on a work junket to Moscow in November 2009 and met with Zubov. Poghosyan says he agreed to the scheme because he was afraid of being fired if he didn't
The indictment says that Zubov organized a permanent team to carry out the scheme and that Poghosyan was part of it.
Poghosyan was assigned the task of obtaining a space for the rerouting operation and to monitor who could come and go.
When asked today in court if he understood that the cable link was in fact illegal, Poghosyan answered that he assumed it was.
In court today, Poghosyan said that he obtained office space as instructed by Zubov but that was the extent of his involvement. He told the court that he had no idea of the equipment installed or their ultimate purpose.
"I carried out the instructions of my boss," Poghosyan testified. "I am not a specialist in the field and do not know how the equipment was installed."
Poghosyan went on to say that Zubov was the chief of security at Vimpelcom's main branch and that he always did what Zubov told him.
When asked by Judge Gagik Poghosyan if he knew that calls being made through the cable were bypassing the company's billing department, Ashot Poghosyan replied: "There were no conversations with me about that. That's a technical question regarding which I have no proficiency. They told me to provide a room and that's what I did."
"My only motivation for doing what I did was not to get fired. I understood that if I didn't act on the orders of Zubov I would get fired," said Ashot Poghosyan during court questioning on January 24, 2014.
The next trial date is scheduled for December 11.
Photo: Ashod Poghosyan (right) shaking his lawyer's hand