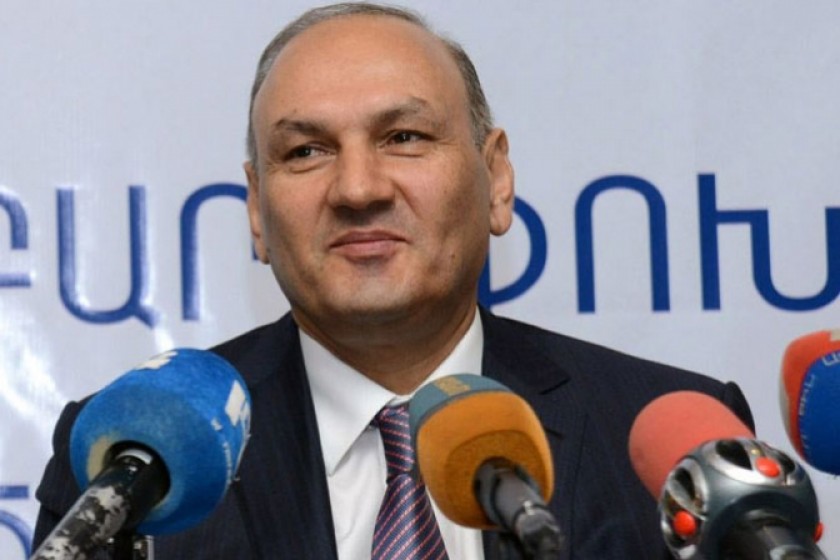 Endangered Animal Trafficker, Wanted by Interpol, Continues Doing Business in Armenia
Artur Khachatryan, a citizen of Armenia wanted by Interpol for trading in endangered animals, continues to import such species to Armenia unimpeded.
Khachatryan is the owner of Zoo Fauna Art a company that has imported numerous rare animals to Armenia for subsequent shipment to Russia.
Khachatryan was placed on a "want list" filed by the Democratic Republic of Congo (DRC) with Interpol for trafficking in protected animal species on September 12, 2014.
A Hetq investigative series into the illegal animal trade in Armenia led to criminal charges against Artur Khachatryan.
The investigative division of Armenia's Ministry of Finance has been dragging out an inquiry into the matter for the past two years.
In January 2015, Hetq reported that a bonobo primate on display at Jambo Exotic Park in Armenia's Tzoraghbyur village had gone missing. The bonobo was imported into the country by Zoo Fauna Art.
Interpol informed Hetq that Khachatryan was arrested in Armenia on February 6, 2015 and released on February 9. On February 10, Armenia's Prosecutor General stated that a petition with the courts to have Khachatryan detained wasn't been filled and the latter was released when the 72 hour deadline came due.
As to why the ministry failed to intervene remains a mystery. The ministry provided a different response to that of Interpol. According to the ministry, it hadn't received information from Interpol as to whether the search for Khachatryan, at the behest of the DRC, was ongoing or not. The ministry added that no charges had been filed against Khachatryan but that the preliminary investigation was ongoing.
Interpol provided another version of the case, stating that the Interpol office in Armenia was cooperating with the ministry of finance's department of examination, Interpol's General Secretariat, and Interpol offices in the Congo, Guinea and Switzerland.
Hetq has also learnt, through its international connections, that Khachatryan was arrested in Dubai in October 2014.He was released for months later since the DRC delayed sending his extradition papers. Khachatryan then returned to Armenia. Later, DRC legal authorities got in touch with Armenia, via Interpol, requesting that Khachatryan be arrested in Armenia.
As we have seen above, Armenian law enforcement arrested Khachatryan only to release him. The man immediately returned to the trafficking of rare and endangered animals.
In the summer of 2015 he imported a large batch of monkeys to Armenia. Khachatryan imported 60 Vervet Monkeys (Chlorocebus pygerythrus), included in the IUCN Red List of Endangered Species. They made their way to Armenia from Tanzania via Beirut.
It appears that Armenian Minister of Nature Protection Aramayis Grigoryan is not fazed by the fact that Khachatryan is on Interpol's 'wanted list" or has been arrested on the suspicion of illegal animal trafficking.
As far as Grigoryan is concerned, given that Khachatryan is providing legal documentation they must issue CITES permits. (CITES - the 1973 Convention on International Trade in Endangered Species of Wild Fauna and Flora)
Furthermore, Minister Grigoryan told Hetq that he had no information as to why Khachatryan was being sought by Interpol or the crimes he has committed outside of Armenia.
If you found a typo you can notify us by selecting the text area and pressing CTRL+Enter