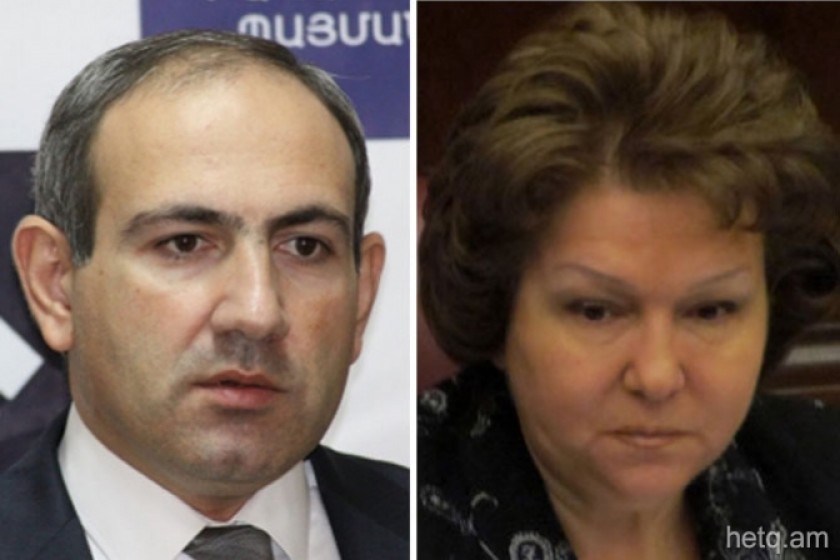 MP Pashinyan and Deputy Speaker Naghdalyan Condemn "Flock of Sheep" Remark
Armenian Parliament Deputy Speaker Hermineh Naghdalyan and opposition MP Nikol Pashinyan today condemned a recent incident during which MP Mher Setrakyan got into a shouting match with reporters, calling them 'a flock of sheep'.
During an open floor discussion at the reopening of parliament after the winter recess, Pashinyan called on his colleagues to adhere to the rules of parliamentary ethics when it comes to dealing with the press.
In her statement, Naghdalyan said it was vital that MPs and reporters observe ethical norms when dealing with each other both in and out of parliament chambers.
Photo: Pashinyan, Naghdalyan