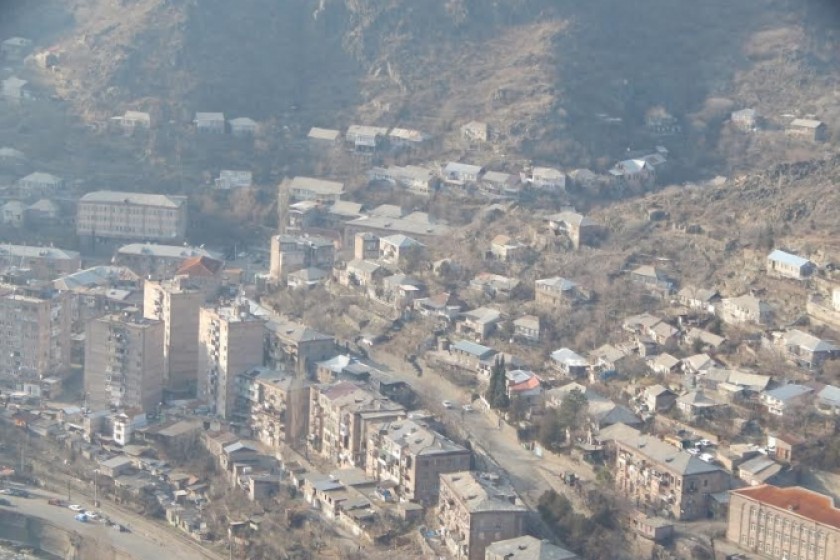 Copper Price Drop Fallout: Vallex Group Halts Funding Charitable Programs in Alaverdi
The drop in world copper prices has hit the Vallex Group hard.
In January, Vallex Group Companies Chairman Valeri Mejlumyan told Hetq that while the mining conglomerate continues to produce, it's a daily battle for survival.
Vallex Group is now faced with paying off a $450 million loan it took for launching the Teghout mining operation. Thus, parallel with cutting staff at the Alaverdi copper smelter (an operation of the Armenian Copper Programme) and Teghout CJSC, Mejlumyan has recently started to implement cost-cutting measures at Alaverdi.
"As of March 1, he'll stop funding the work of the Manes Benevolent Foundation due to financial difficulties at Vallex," said Manes Director Avet Tamazyan.
Tamazyan says that Manes carried out some 2.9 billion AMD in charitable projects in the town of Alaverdi from 2005 to 2015. Valeri Mejlumyan serves as the Manes Foundation president.
When the foundation stops operating some 100 needy Alaverdi residents will no longer be able to eat at the foundation's soup kitchen. The cafeteria was receiving 15.4 million AMD every year.
Tamazyan says that residents could visit the cafeteria and take food home for family members.
5.6 million AMD in funding to pay for the tuition of 125 kids from needy families attending six pre-schools run by the Alaverdi municipality will also be cut. So will 4.6 million going to feed children at these pre-schools.
Around 1 million AMD to transport kids from the Madan neighborhood to Alaverdi P.S. 5 will also be cut. So too will 6.6 million used to buy milk and cookies for first to fourth graders.
17.5 million earmarked to prepare and broadcast programs on Ankyun+3 TV will also be cut. Alaverdi's Metalourg playing field will no longer receive required upkeep funding.
Alaverdi residents believe the above funding cuts aren't justified, arguing that after the Teghout mine started to pull copper from the ground production jumped by 35% at the Alaverdi smelter.
"True, production increased, but Vallex still can't meet its loan requirements," Tamazyan said. The Manes director said the foundation also has to pay meat and dairy suppliers.
"The foundation will stop operating as of next Monday. The Alaverdi cable car, also funded by Vallex, will also come to a halt as of March 1," said Tamazyan, noting that the foundation will stop charitable programs amounting to some 69 million AMD overall.
Alaverdi Mayor Karen Paremouzyan was caught unawares by the Vallex Group's cost-cutting moves.
These cuts come on the heels of the2015 government cutting 90 million AMD in environmental subsidies earmarked for Alaverdi in 2016.
"2015 is a crucial year for Alaverdi. The Manes Foundation assumed some of the burden, but today it's going out of business. We in negotiations right now and are hopeful something can be worked out," said Mayor Paremouzyan.
The mayor says that it will take some time for the municipality to create its own foundation.
"We will have to add the community's budgetary resources as well," noted Paremouzyan.
When asked to comment on the plight of Alaverdi, Lori Provincial Governor sounded a pessimistic note. "As long as world copper prices remain depressed, the situation in Alaverdi will remain depressed as well."