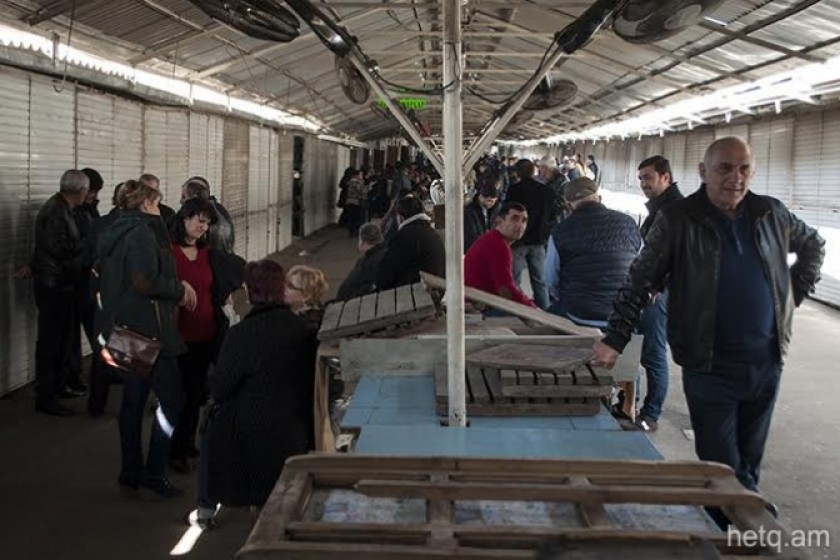 Malatya Vendors Demand Lower Rents; Close Nearby Street in Protest
Vendors at Yerevan's Malatya Market today closed nearby Raffi Street, demanding that their rents be lowered.
Their ire was directed at market owner Samvel Avetisyan.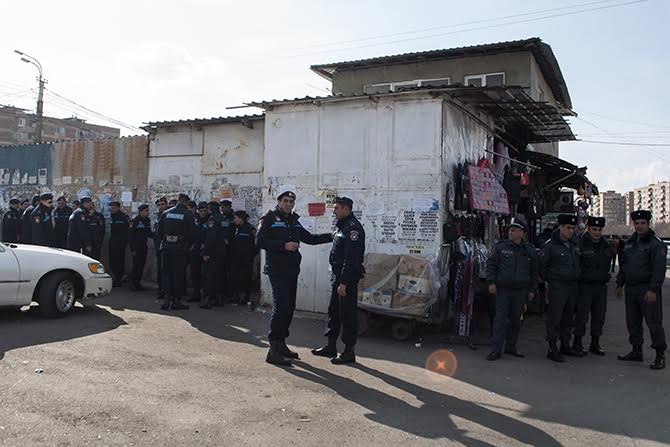 The shopkeepers told Hetq that business is way down at the market and that they can no longer pay the 150,000-200,000 monthly rents that get them just a few square meters of space.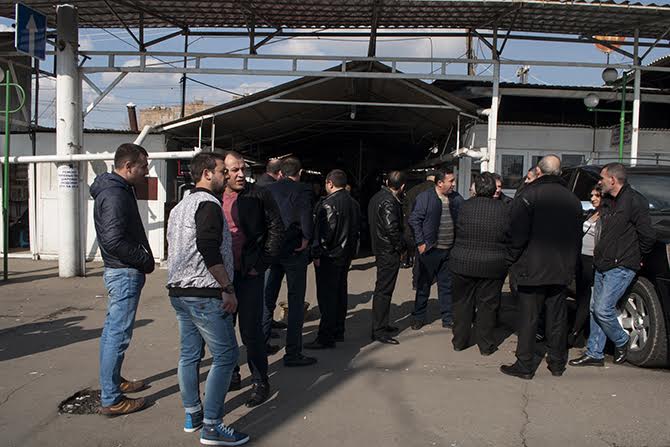 Many have taken out bank loans that they claim they can no longer pay.
Shopkeepers demanded that Avetisyan drop their rents by at least 50,000 AMD. The market owner argued that such cuts were impossible and that he'd go out of business instead.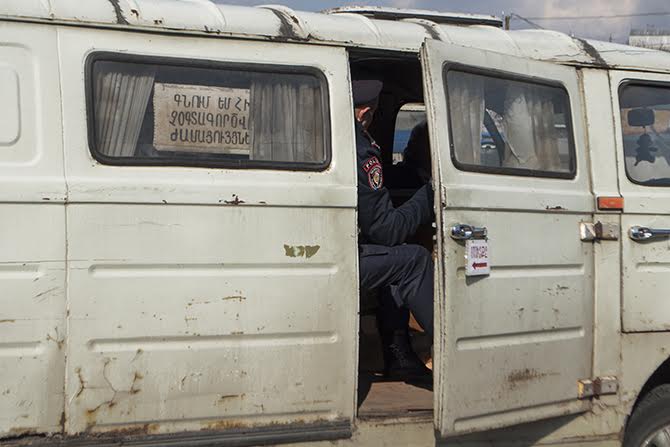 Given the impasse, cops then moved in and physically removed those blocking the street. Several protestors were detained in the melee.