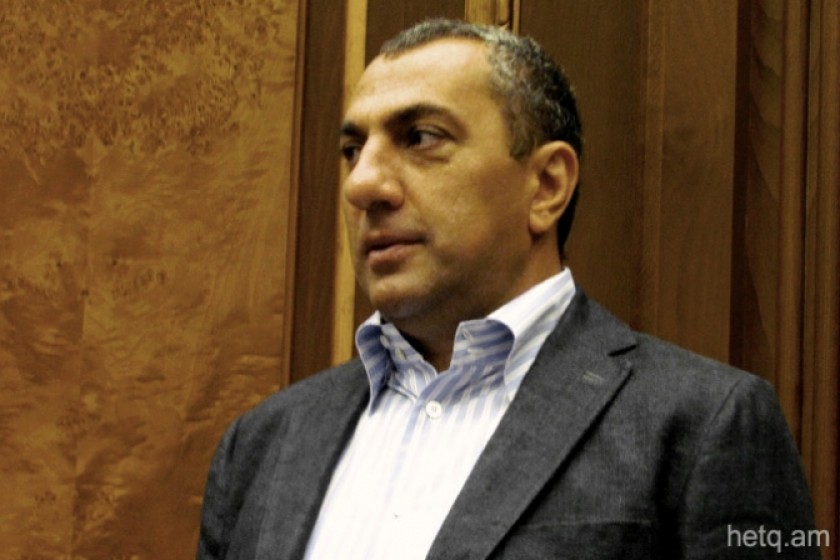 Just a "Regular Joe"; MP Samvel Aleksanyan's Wife Paid $4 Million for Two Tracts of Land
While Armenian MP Samvel Aleksanyan claims to be a "regular Joe" who has no business interests, he purchased a Lexus LX 570 last year for 48.5 million AMD ($98,600).
Naturally, Aleksanyan never declares his real income.
In 2015, Aleksanyan, who offers interviews at 500 Euros a pop, only declared 8.8 million AMD in dividends and 1.2 million AMD in property rent as revenue in addition to his yearly salary of 6.2 million AMD as an MP.
His wife, Shogherina Mkrtchyan, also declared modest revenues for the year.
Nevertheless, she paid 141.3 million AMD ($287,000) for one piece of land and 1.9 billion AMD ($3.8 million) for another.
Mkrtchyan also declared in her financial disclosure that she purchased a production facility for 1.9 million AMD.
As regards her revenues, Mkrtchyan declared 318.4 million AMD; around $648,000.
She declared 3.7 billion AMD and $8.8 million in cash holdings. For comparison purposes, she declared 8.8 billion AMD and $8.5 in cash in 2014.
The Yerevan City supermarket chain is owned and operated by MP Samvel Aleksanyan's family.
Ah…to be a "regular Joe".