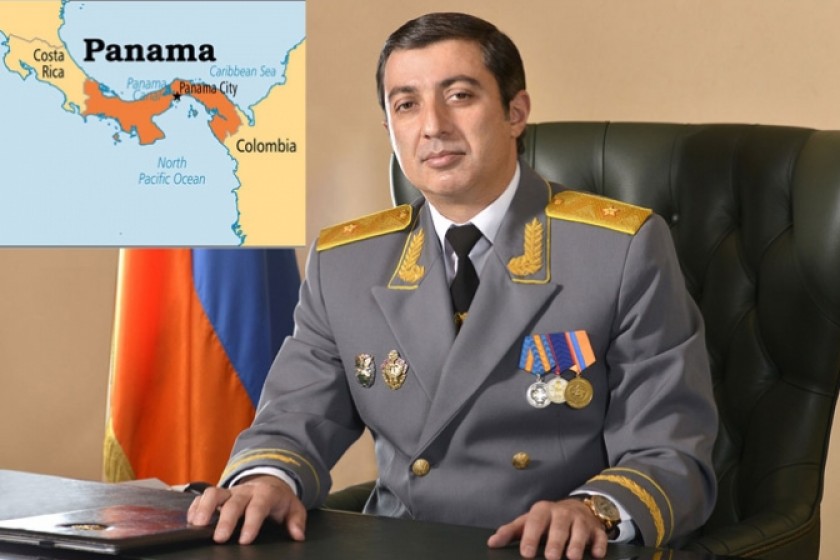 Armenia's Justice Minister Says Ethics Committee Has the Power to Investigate Poghosyan's Offshore Holdings
Regarding recent revelations that Major General of Justice Mihran Poghosyan, Armenia's Chief Compulsory Officer, has shares in three companies registered in Panama, Armenian Minister of Justice told the parliament today that she was aware of the news but not in depth, given the recent fighting along the Artsakh Line of Contact.
The issue was raised by MP Levon Zurabyan who stressed the government's fight against corruption, describing the issue of one of national security.
Hetq has written about Poghosyan's concealment of various businesses he's involved in and the fact that's he's using the offshore zone to hide taxable income.
Justice Minister Hovhannisyan said that Armenia's Ethics Committee Re: Top Officials has certain powers to deal with such allegations and that it can launch an investigation if deemed appropriate.
For one, the committee can petition Armenia's Prosecutor General's Office to look into the matter.
Minister Hovhannisyan said that in the near future various bills will be presented to the parliament to make changes and amendments to the law so that those officials who fail to fill out their financial disclosures correctly will be held to account.
Hovhannisyan added that the government supports granting the ethics committee expanded powers and that measures in this direction are being taken.
The data on Poghosyan and others (individuals and companies) with offshore dealings was obtained by the German newspaper SüddeutscheZeitung and shared by the International Consortium of Investigative Journalists (ICIJ) with the Organized Crime and Corruption Reporting Project (OCCRP) and more than 110 media partners from 82 countries, including hetq.am.
Details about these transactions are buried in the Panama Papers, a trove of internal data of Mossack Fonseca, a Panamanian legal firm doing business in offshore tax havens for clients who want to hide their identities and/or holdings.
There are Armenians included in these documents – CES chief Mihran Poghosyan and members of the families of his uncles Grigor and Mikhail Haroutyunyan.