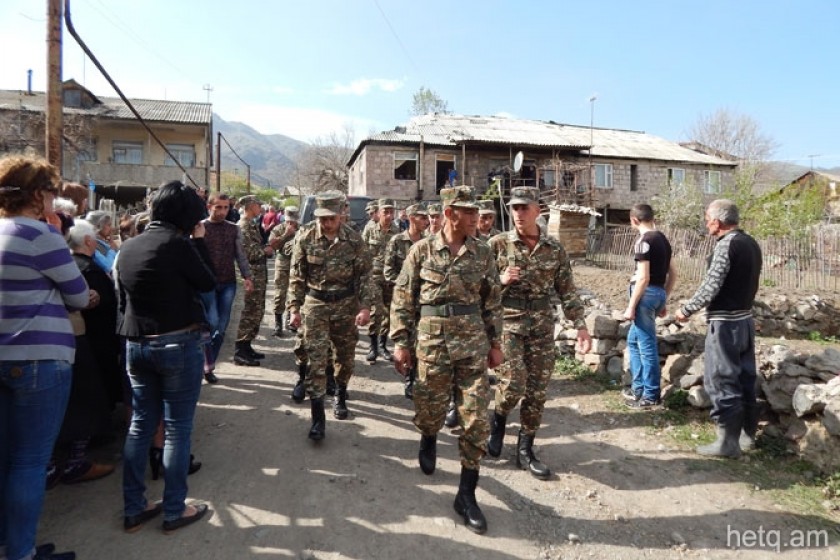 Gevorg, the Soldier from Akori, Had Simple Dreams
It was three days ago that the village of Akori, in Armenia's Lori Province, received news that native son Gevorg Gevorgyan had been killed in the recent round of fighting in Artsakh.
Gevorg fell to an Azerbaijani sniper round on April 19. The young man started his military service on January 20, 2015.
The dead soldier's body was handed over to his family yesterday afternoon. Gevorg is the eighth Akori resident to die over the years in the Artsakh liberation struggle.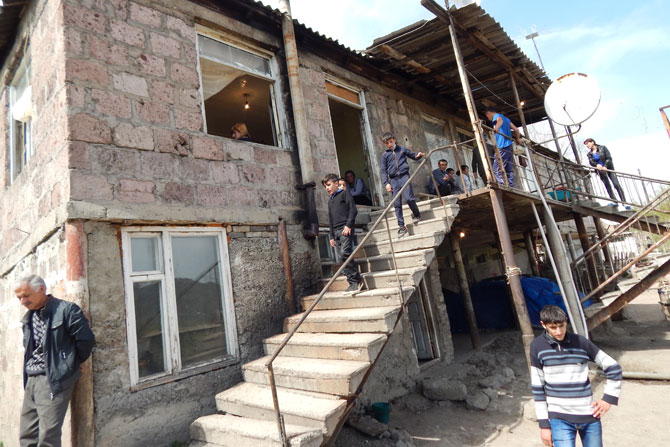 Akori residents say that Gevorg, one of six children, came from a poor family and that the parents could barely make ends meet.
Lieutenant Colonel Sevak Hayrapetyan, Deputy Commander of Gevorg's unit in Artsakh, says that Gevorg was a machine gunner on the frontline.
"I visited their position four days before Gevorg was killed. He died instantly from a sniper's bullet. He was a very fine soldier who received extra vacation time for outstanding service," said Hayrapetyan.
The last time Gevorg was home on leave was March 20.
"They had a young calf and wanted to raise it. They couldn't and were forced to slaughter it. At least, they could pay for Gevorg's return from the base and to feed him for the five days he stayed," said a neighbor.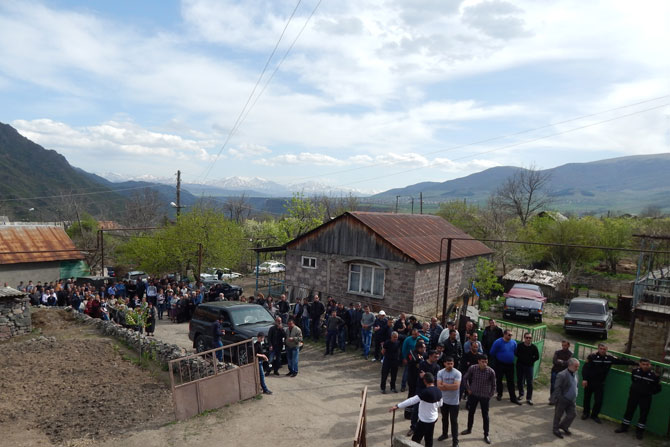 "I have six children. Gevorg was the middle one. We live on a stipend of 36,000 AMD (US$75). I turned the TV on in the morning and heard the news by chance, that Gevorg Gevorgyan had been mortally wounded. He liked army life. My Gevorg was an industrious boy and a learner. He really wanted to go and serve. We talked to him by phone on Monday evening. He told me he was alright," said Gevorg's mother Irina Gevorgyan.
Garegin, Gevorg's father, had trouble expressing his emotions.
"As a father, there's much that I wasn't able to do. My mind is tangled now. I can't say. My conscience is killing me because I wasn't able to keep my Gevorg safe and well," said Garegin.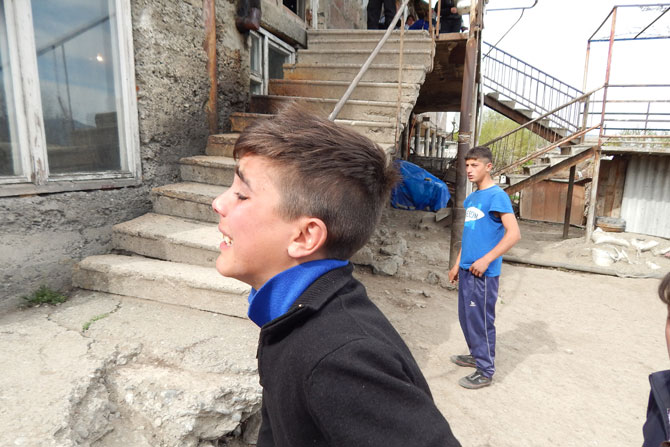 Gevorg's younger brother Zhora
Gevorg's death has really upset his 15 year-old brothers Zhora. "I will definitely do my military service at the very same position where my brother died. I will continue his work," said a tearful Zhora.
Gevorg spoke to his younger brother just two days before he was shot and killed. "He said that when he got discharged we'd go up to our mountains. He dreamt of Mt. Bgavor where we spent our childhood," Zhora said.
"It was a hard childhood. Gevorg would do odd jobs for others, cutting wood, piling hay, and the like. He'd go to the forest and haul back wood to heat the house. He was a well behaved and respectful boy," said neighbor Radik Tatoyan.
Gevorg was attending classes at the Alaverdi vocational school. He loved to sculpt. "His father took him out of the school in order to help him out. I told him to keep the boy in the school. He has talent I said. He took him out anyway," said Varouzhan Simonyan, a Akori native who serves as director of the Alaverdi Vocational School.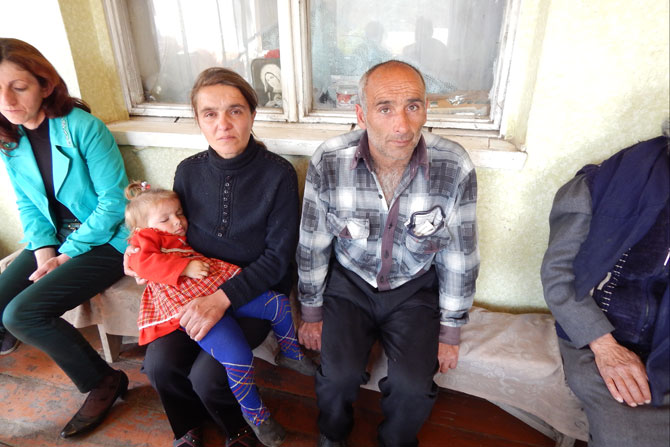 Gevorg's parents
"He was small in stature with bright eyes. His soul was deep and was always ready to help others. I amazed that the boy was able to fight like he did. We never took any notice of him in class. We should have. His friends always did," said Silva Simonyan, Gevorg's teacher from grades 5-10.
The teacher said that there are currently 33 soldiers from Akori in Artsakh. "Three of them were in Jabrayil with Gevorg. We have soldiers in Talish and Mataghis as well. What I want to say is that the village has been in spiritual turmoil ever since April 1."
Today, in Akori, Gevorg Gevorgyan will be laid to rest. The young soldier will take with him the childhood he never had and his yearning for his native Mt. Bgavor.