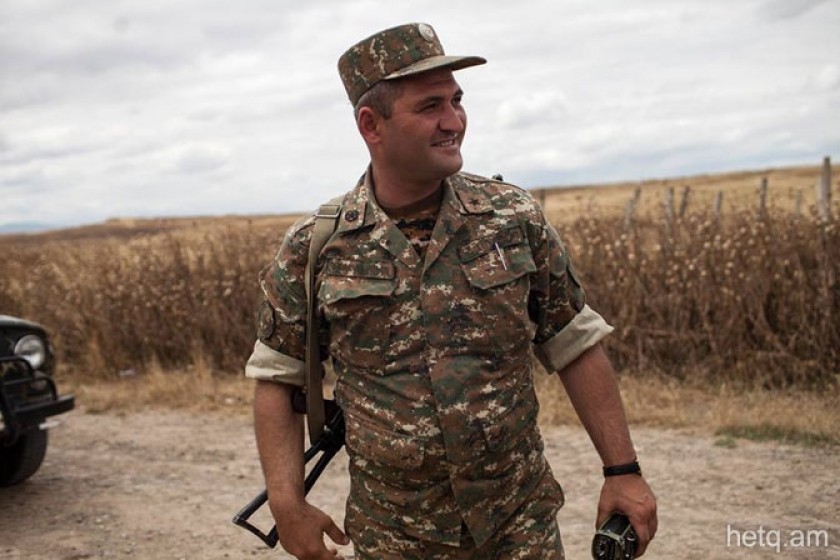 June 7: Notes from Karabakh
As we reach the command post at a military unit in the northeast region of Artsakh, we have to make a decision – which military posts shall we visit?
Deputy Commander L. Baghdasaryan suggests we visit a post where an Azerbaijani diversionary incursion was repulsed on March 8. A soldier to be decorated there participated in the battle.
In the darkness that day, soldiers at the post had noted the approaching Azerbaijani unit by using heat seeking equipment. The commander ordered that the soldiers not open fire and rather let the Azerbaijani unit to advance towards the positions held by Artsakh soldiers.
It turns out that the Azerbaijani unit stopped in its tracks some 200 meters away and then started to retreat. The commander, noting this, gave the command to open fire. Two Azerbaijani soldiers were killed and one was wounded.
One of the Artsakh soldiers who stood out during the skirmish was Vladimir Khechoyan, who headed the machine gun detachment.
We were going to see Khechoyan receive the Military Service Medal.
On the way, at one of the posts, we were met by Battalion Commander Vardan Koujoyan. Before arriving at the predetermined location, Deputy Commander L. Baghdasaryan started talking about Koujoyan, that he and his wife hadn't had any children for eight years. In April, the couple had twins. The next day, when fighting broke out along the Line of Contact, Koujoyan rushed back to Artsakh from his home in Yerevan.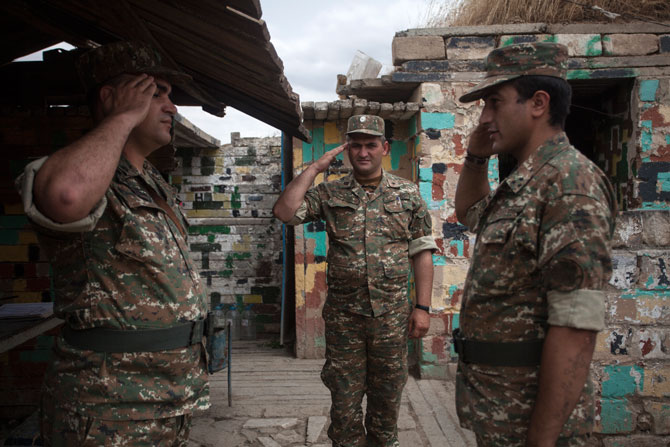 Upon arriving at the spot where we were to meet Koujoyan and after making our introductions, I asked about the age of his twins. His reply – 2 months, 6 days and 8 hours. He then showed me a photo of his daughters.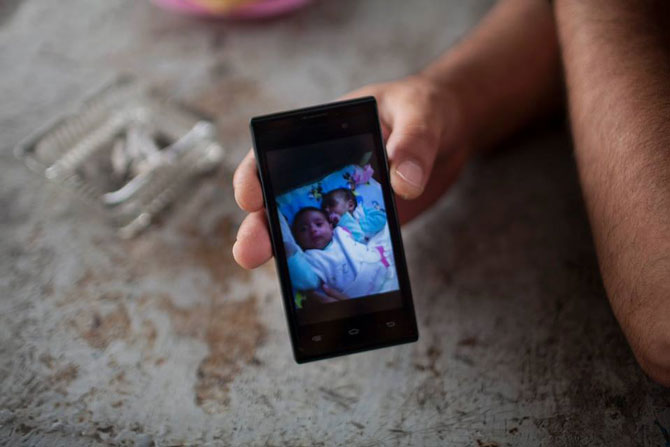 Vardan Koujoyan has been serving in the army for 17 years; 13 on the frontline. He talks about the soldiers under his command and said they performed their duties conscientiously when they repelled the Azerbaijani diversionary unit. It was their duty, he said.
Vladimir Khechoyan, the soldier decorated, says that there were ten in the Azerbaijani unit and that on March 8 he was the senior gunner at the post. The young man graduated from the agricultural college in the town of Masis. When I ask what he plans to do after getting discharged, he says he doesn't know, but that he wants to continue learning.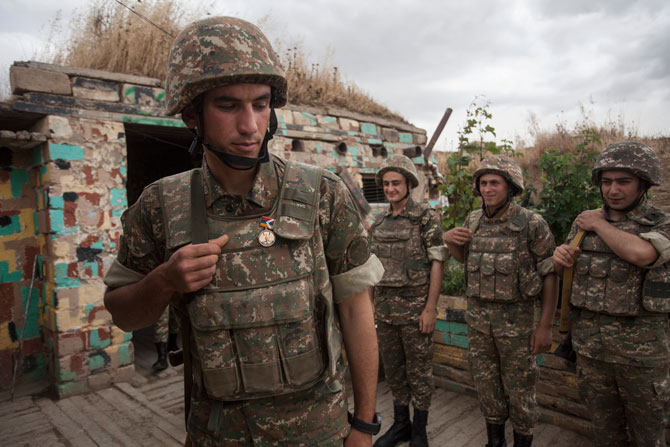 The soldiers at the post are adamant, we have to drink the coffee they made us. They want to prolong our meeting. Soon afterwards, they are the ones asking the questions.
Top photo: Battalion Commander Vardan Koujoyan
Photos: Anahit Hayrapetyan
If you found a typo you can notify us by selecting the text area and pressing CTRL+Enter