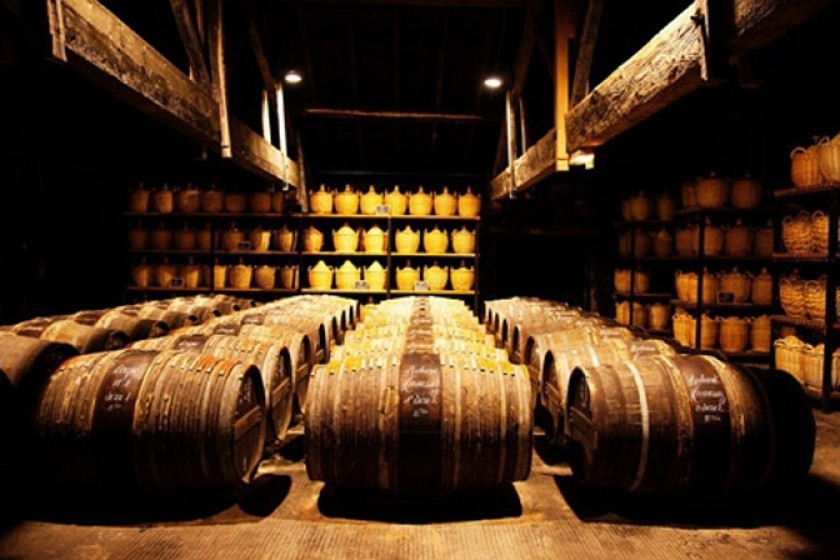 Armenia: Grape Production Up, Wine Exports Down
While grape production in Armenia is growing annually, wine exports are decreasing.
311,000 tons of grapes were grown in 2015, the highest amount when compared to the prior four years.
Most of the grapes go towards winemaking. Due to a lack of a local market for purchasing all the grapes produced, some growers make their own wine.
Despite the growth in grape production, wine production has dropped in the last two years according to Armenia's National Statistical Service.
In 2013, 6.6 million liters of wine was produced in Armenia. This dropped to 6.176 million liters in 2014 and 5.9 million liters in 2015.
The drop can be linked to the devaluation of the Russian ruble and Armenia's accession to the Eurasian Economic Union (EEU). Aside from Russia, Armenia doesn't trade much with other EEU member states.
Armenian wine exports have been wavering ever since 2010 according to Armenia's Customs Service.
In 2010, Armenia exported 924,100 liters of wine valued at US$4.1 million.
2011 – 733,400 liters ($2.4 million)
2012 – 1,186 million liters ($4.1 million)
2013 – 1,398.5 million liters ($4.2 million)
2014 – 2,120.7 million liters ($6.3 million)
2015 – 1,451.6 million liters ($4.1 million)
Experts tie the drop in exports to the financial crisis in Russia, the largest importer of Armenian wines.
Grape growers in Kaghtsrashen, a village in Armenia, are feeling the pinch. They say that they have only received a small portion of what they are owed for the grapes they have supplied to a local wine factory. Producers argue that since exports are done they are cash short.
Avag Haroutyunyan, who heads the Armenian Winegrowers Union, also points a finger at the devaluation of the Russian ruble for the drop in grape production and wine exports.
He says the picture will change once the ruble returns to its former value. If the ruble remains where it is, Haroutyunyan says wine producers will have to start exporting cheaper wines.
He believes it's incumbent for wine exporters to tap other international markets since there is a demand for Armenian wines.
Haroutyunyan doesn't believe that Armenia's accession to the EEU has anything to do with the drop in wine exports since 80-92% of exports had been going to Russia before this.
The 5-10% of wines exported to Europe before Armenia joined the EEU has remained the same.
Haroutyunyan sounds a positive note however regarding future exports.
"I believe that starting in November and December of this year, export numbers will increase given that active work being taken, with government support, to break into the Indian and Chinese markets," he says.
If you found a typo you can notify us by selecting the text area and pressing CTRL+Enter