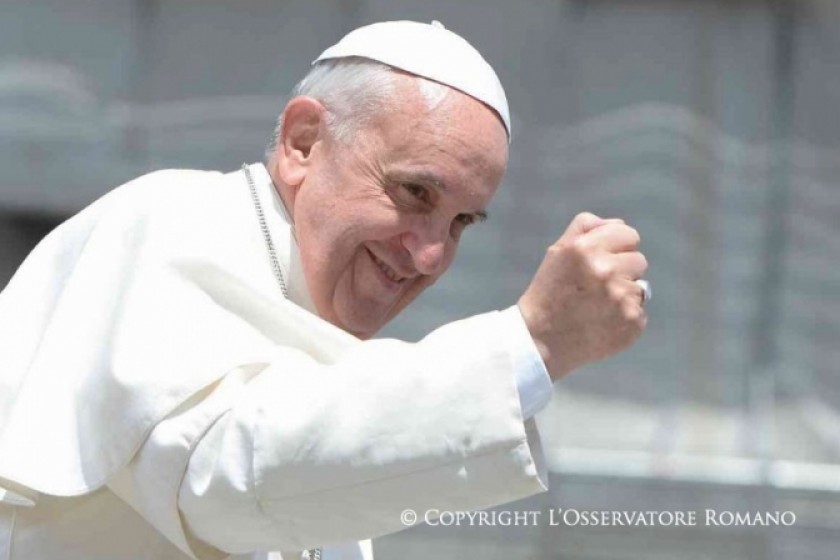 Free Publicity and Some Cash: Ancillary Benefits of Pope's Visit to Armenia
Today, a few hours later, Pope Francis will make an historic visit to Armenia.
The visit will go down as one of the most important, if not the most important, events for Armenia this year.
Besides the visit's importance politically, spiritual and culturally, it also has economic ramifications.
To start with, there's the internationally marketing of Armenia that will result. Armenia will be front-page news for several days. This is basically free publicity for Armenia as a whole and for the various sites that Pope Francis will visit during his three-day stay.
On June 19, Armenia's Ministry of Foreign Affairs announced, on its Twitter account, that some 600 had applied for accreditation to cover the Roman Catholic Pontiff's visit to Armenia. Many of these reporters will be from overseas, representing many prominent newspapers and magazines.
If people thought that Kim Kardashian's visit to Armenia last year was a "big deal" in terms of media coverage, Pope Francis will blow her out of the water in terms of international coverage.
From a purely publicity perspective, the fact that Pope Francis has announced that his visit is a personal pilgrimage to the first Christian nation bodes well for Armenia in terms of attracting pious, and the just plain curious, tourists from the world over.
According to The Catholic Register, around 3,000 pilgrims will visit Armenia on the occasion of the Pope's visit.
This will be a welcomed shot in the arm for the local tourist trade, especially in Yerevan and Gyumri. Hotel bookings started going up right after the Pope's visit to Armenia had been officially announced.
Specialists in the tourist trade estimate that, on average, one tourist who stays up to a week in Armenia spends between US$500 and $1,000. This increases to $1,500 for slightly longer stays.
If those 3,000 pilgrims, we mentioned earlier spend just a few days in Armenia that will translated into a $3 million cash infusion into the local economy.
If you found a typo you can notify us by selecting the text area and pressing CTRL+Enter