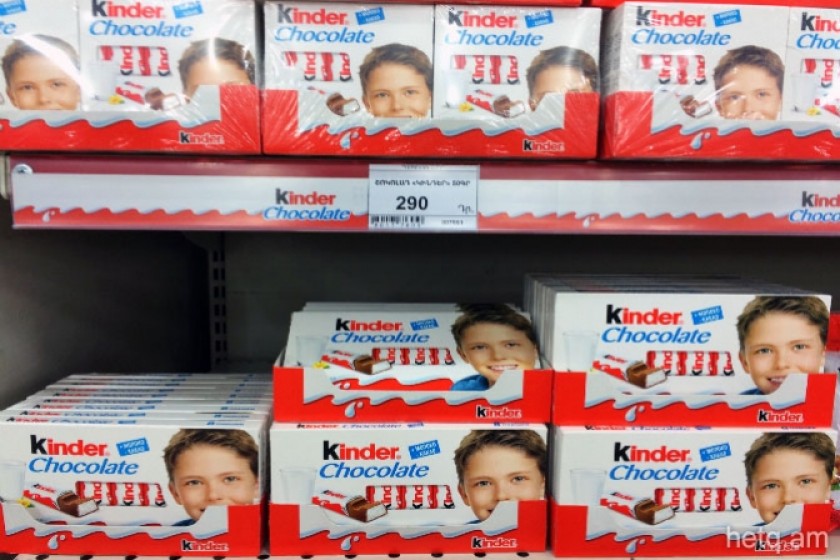 Kinder Sweets Contain Possible Carcinogen, Says German Watchdog Group
A German food watchdog group has called for the recall of Kinder chocolate bars after testing positive for containing a possible carcinogen, reports The Local news website.
Foodwatch says that after testing twenty products, ranging from potato chips to chocolate bars, it found that three contained "dangerous" levels of mineral oil hydrocarbons (MOAH).
Kinder Riegel chocolate bars, Ferrero Nougat Minis, and Sun Rice Classic Schokohappen all tested positive with MOAHs.
"There is no acceptable levels of mineral oils in food for consumption," Johannes Heeg, a Foodwatch campaigner told The Local, citing the European Food Safety Authority (EFSA) as well as the National Institute of Risk Assessment (BfR).
The Association of the German Confectionary Agency (BDSI) said that there was no reason to panic or recall the products.
"The chemicals are found in the packaging," Dr. Torben Erbrath, head of the BDSI told The Local on Monday. "Not just in the wrappers, but in the individual packaging, in the transportation packaging. It's a result of recycled paper being used."
Kinder chocolate bars are widely sold in Armenia.
Hetq recently reported that Kinder chocolate bars, manufactured by Ferrero, contain cheap vegetable oils.