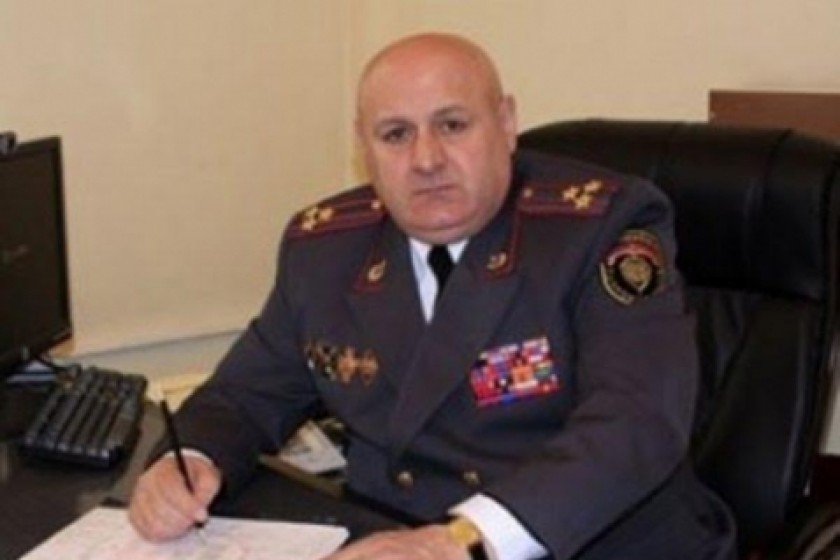 Newspaper Says Former Provincial Military Police Chief Shirked Duties in Artsakh; He Files Slander Suit
Grisha Sargsyan, former head of the Armavir Provincial Military Police, has sued the newspaper Zhoghovourd for slander when it published a news item on May 24 alleging that he refused to carry out the directives of an Artsakh military base command.
In the article the newspaper wrote: "According to Zhoghovourd information, Grisha Sargsyan and some other individuals went to Artsakh after the four-day war as volunteers. There, Sargsyan was told that if he wished to help, he and the others would have to carry out specific tasks. He refused to do any work."
The newspaper wrote that Sargsyan wanted to throw his weight around and take selfies. Annoyed, the unit command told Sargsyan to leave, and he did.
The newspaper wrote that it tried to contact Sargsyan for clarification but to no avail.
Zhoghovourd Chief Editor Takouhie Tovmasyan only learnt that Sargsyan had taken the newspaper to court when Hetq telephoned her.
Tovmasyan told Hetq by telephone that Sargsyan told the unit command that he was a "old man and couldn't work."
Sargsyan, in his suit, wants the newspaper to publish a retraction and issue an apology.
Tovmasyan told Hetq that several Artsakh War vets witnessed the incident and that she will publish the evidence backing up the allegations if forced to.
Sargsyan filed the slander suit with Yerevan's Administrative Court on June 3.
Tovmasyan told Hetq that before filing his lawsuit Sargsyan tried to settle the matter out of court.
Tovmasyan says that in order not to defame the work done by many Artsakh War vets who hasten to the front-line in April to assist, she then published a statement in the newspaper on behalf of Sargsyan that the incident never took place and that he and the others carried out their duties.
"It was the patriotic thing to do," said Tovmasyan. "It appears that he went to the courts even after this text was published. Good luck to him."
The trial begins on September 6.