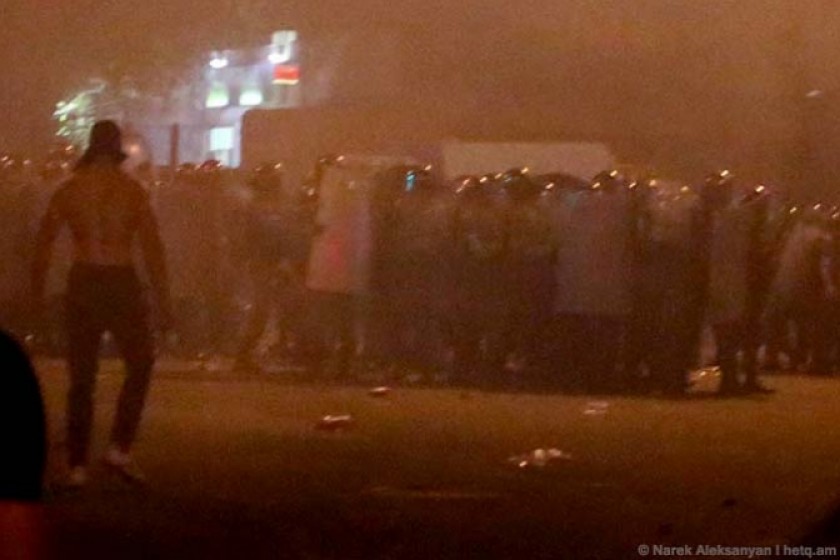 Video Yerevan: Demonstrators and Cops Clash; Police Fire Tear Gas
45 people were injured last night when clashes broke out between demonstrators and police at the security cordon set up around the police building seized by armed attackers on Sunday morning.
The Ministry of Health reports that 20 of those injured were police.
Some of the demonstrators hurled rocks and bottles at police who responded with tear gas and concussion devices to disperse the crowd.
The clashes lasted for around twenty minuites.
MP Nikol Pashinyan claimed that those hurling objects at the police were agents of the National Security Service (NSS).
"They came here specifically to incite the situation. We will not let them do their dirty work," Pashinyan said. "Steps must be taken so that both sides do not suffer."
Pashinyan called on demonstrators not to respond to police violence with violence since, as he put it, law enforcement wishes to label the demonstrators as "hooligans and thus have a pretext to clear the area and then storm the seized police building.
Demonstrators then proceeded to erect barricades on Khorenatsi Street.