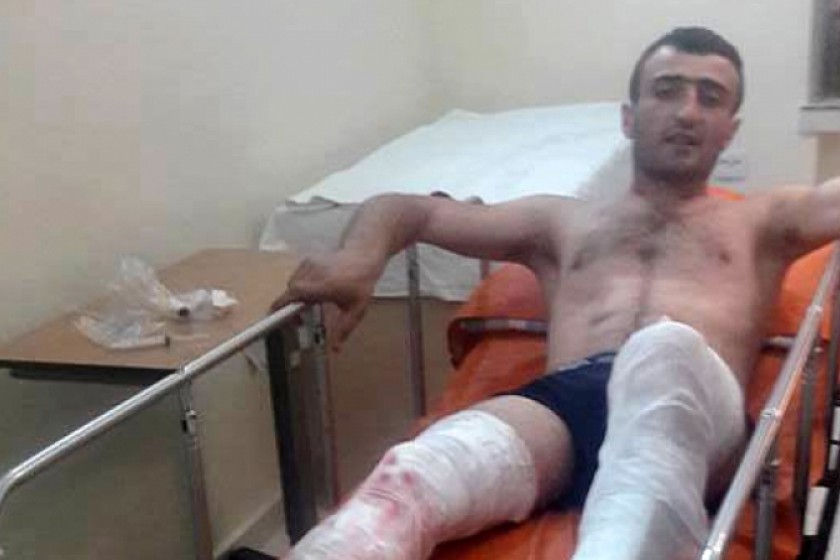 Police Tear Gas Canister Injures Onlooker in Yerevan During Last Night's Clash
Mnatsakan Aleksanyan is one of the scores wounded in last night's clash between police and demonstrators.
He received burns and fragment wounds when a police tear gas canister exploded under him.
One of Aleksanyan's friends told Hetq that he was in the area where demonstrators had gathered outside the security cordon surrounding the police building seized on Sunday, when he heard explosions.
He went to investigate and was injured minutes later.
Aleksanyan is being treated at Yerevan's Erebouni Medical Center and doctors pronounce his condition as stable. Relatives are not allowing the press to visit him.
The Ministry of Health reports that 51 were injured last night, and that 29 were police employees.
Photo: Takouhie Ghazaryan's Facebook page