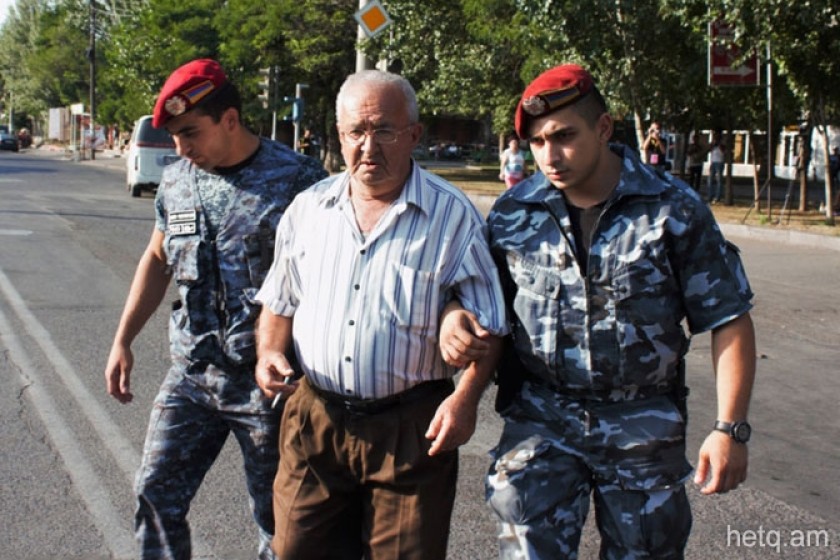 Yerevan: Police Detain Actress Arsinée Khanjian and Others Outside Seized Police Building
Police have detained several people gathered at the site of the seized police building in Yerevan, this according to a Hetq reporter on the scene.
The reporter witnessed police taking away a young man and an elderly man who were just milling about the park next to the police security barricade closing off the police building.
The police later detained activist Vardges Gasparyan. They confiscated the placard he was holding. Cops then detained Davit Sanasaryan and actress Arsinée Khanjian.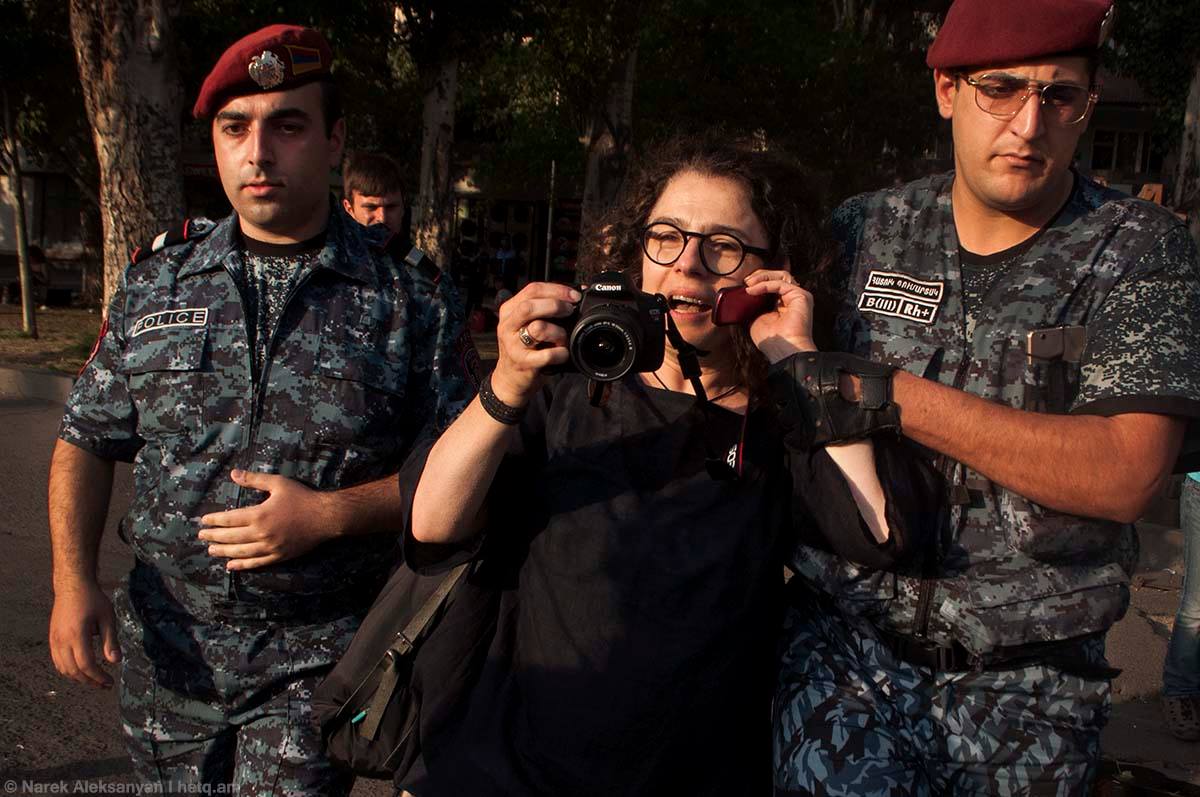 Police gave no explanation for the detentions.
MP NikolPashinyan talked to police and then told the press that he had a conversation with Yerevan Deputy Police Chief Valery Osipian who said that the police had announced that any demonstration in the area had been banned due to public safety reasons.
Pashinyan asked Osipian if he saw any demonstration taking place, telling him that people in the area might just be going to the nearby supermarket.
"Such actions cause the situation we have today," Pashinyan told the official. "Any and all illegalities must be explained."
Police recently told Hetq that those detained were suspected of carrying weapons and explosives.
Update: Khanjian was released several hours after being detained.
Video: Diana Ghazaryan
Photos: GagikAghbalyan